St. Edward and LCA Co-host 1st Ever Cleveland International Model UN Conference by Dylan Zsigray '18
CLEIMUN15 Promises to Provide Delegates with a New Perception of a Conference
St. Edward High School and Lakewood Catholic Academy will be hosting the very first Cleveland International Model UN Conference (CLEIMUN15) beginning on Friday, October 23, and lasting through Sunday, October 25.  The conference is a joint effort between St. Edward and the Cleveland Council on World Affairs (CCWA) to make Cleveland a city with a large Model UN conference, similar to those of Haileybury (England) and The Hague (Netherlands).  The conference will feature over five schools and over seventy delegates and plans to be both fun and educational for the delegates.
CLEIMUN15 will be controlled by the Secretariat, which is the governing body of the United Nations.  Gregory Margevicius and Christopher Sekerak will act as Secretaries Generals while Mr. Perrins will be the overall Director of the conference.  Along with the Secretariat, Mike Brizes, Adam Goecke, Paige Resnick (Orange High School), Torren Stanton, and Nick Taylor will chair the four committees at the conference in which delegates will debate on predetermined topics from the perspective of their assigned countries.  There will also be a Press Team during the conference, led by Dylan Zsigray, which will be tasked with writing and publishing the conference newspaper: "The Plain Delegate."
This year's conference looks to give delegates a new view of Model UN under the theme, "A World Connected."  This theme will be visible in many aspects.  Delegates will get a chance to see how a conference functions on a smaller scale.  The delegates will each represent a country and get a better understanding of other countries and their impact on the world today. Instead of only seeing the world from one perspective, the United States', participant's views on the world will be altered for the better. Along with this, participating in CLEIMUN15 prepare to present resolutions, debate in committees, and eventually get their resolution passed.
Although this year's conference is on a smaller scale compared to the larger conferences that have been up and running for awhile, CCWA and St. Edward High School hope to continue to grow the CLEIMUN conference for years to come and give schools and delegates from the US and around the world a chance to come and learn what Model UN is all about. For any student that is interested in joining Model UN, feel free to talk to Mr. Perrins as there are many conferences that new delegates can attend after the conclusion of the CLEIMUN15.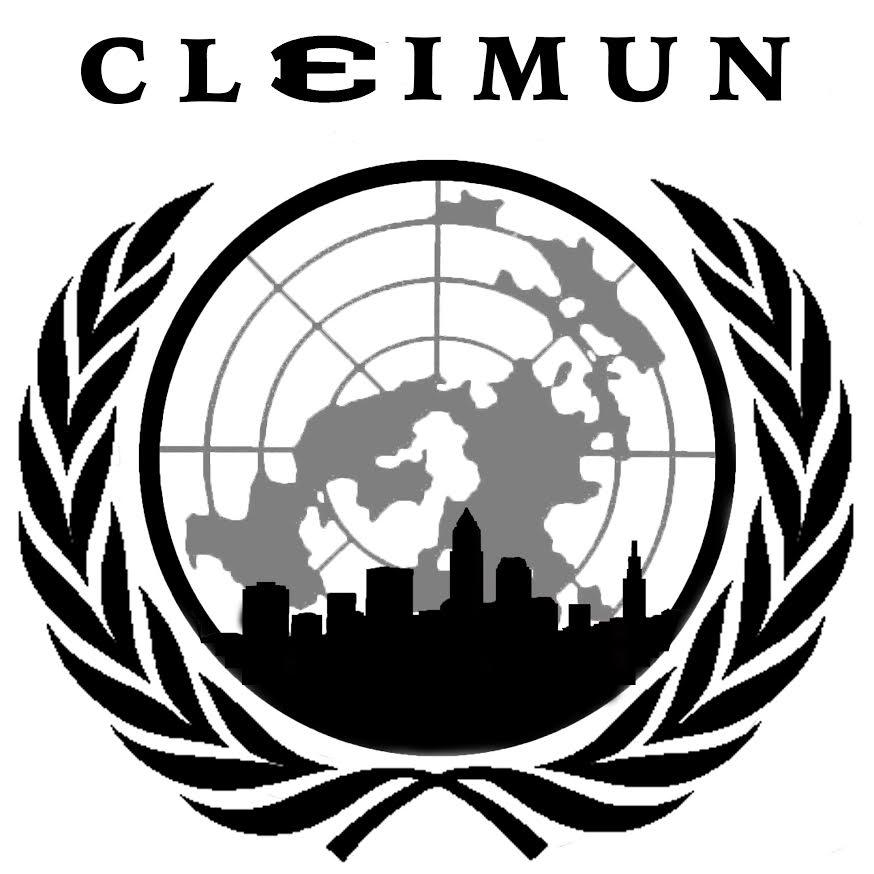 Photo is the property of the Cleveland International Model UN Conference