Premier League Power Rankings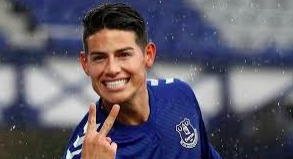 The start to the 2020-21 Premier League season has been nothing short of astonishing through the first four matchweeks. Many shocking results have shaken up the tables and the excitement is very high for the seemingly large number of title hopeful clubs. Possibly the most shocking development is the rise of Aston Villa who after narrowly escaping relegation have roared out to a hot start, securing three points in each of their first three matches. This run includes their most recent win against defending champions Liverpool who fell in a shocking 7-2 match. Another early favorite is Everton who have seen victories in all of their first 4 matches led by their new signing from Real Madrid, James Rodriguez. Yes, you read that correctly the breakout star of the 2014 World Cup, winner of the golden boot in that tournament for his home country Colombia. The same player who slowly faded away and eventually saw little playing time in Madrid is now back in a new system with new players and he has never looked sharper. With all of the clubs that are playing competitively at this stage the season is shaping up to be very dramatic and the scramble for a top four finish and Champions League qualification is sure to be a race between several clubs. Needless to say these rankings are bound to have massive changes and fluctuations throughout the season but here is how the teams stack up in my eyes in these early and exciting stages.
Everton
The club from Merseyside have had incredible success in the start of their league campaign led by the play of James (left). Another key component to their success has been the rise of their young striker Dominic Calvert-Lewin who has become a huge goal scoring threat. They have shown strong defense up to this point which has also been cushioned by their strong offensive efforts but nevertheless this is an all around strong Everton side who have gotten the results early and are yet to drop a point. The only argument against them right now is that besides Tottenham in their very first match they are yet to face a very high quality opponent and thus may have some weaknesses that are currently flying under the radar, but until we see that Everton are primed to hold their position atop the table. A huge match against Liverpool this weekend should be a good test for the hot team.
Aston Villa
The surprise club that can't seem to do any wrong at the moment are in very strong form, led by Jack Grealish (left) who has found his footing and great success this year. Last season opponents followed the philosophy of "hack a Jack" and he would be fouled nearly every play before having the chance to create. With the addition of new attacking weapons for Villa, teams can no longer solely focus on Grealish which has given him room to create and be very dangerous. Look for him to continue to lead the team and grow into a world class player he has wonderful skill and his potential is very very high, Villa fans certainly have a lot to look forward to in this season.
Arsenal
Out to a strong start, Arsenal looks ready to leave behind their forgettable season of last year and step into a leading position in the premier league. The signing of winger Willian Borges from their crosstown rivals, Chelsea, has bolstered their offense and they appear to be a strong side early. 
Chelsea
Off to a slower than expected start the club from London are likely to pick up their play once they are more assimilated into their new situation. The team spent a load on transfers bolstering their offense greatly and they obviously have the firepower to compete at this point it's a matter of getting the results. Expect to see them close to the top of table in the future.
Liverpool
A stunning 7-2 loss to Aston Villa has put a stunt in the season early for the reigning champions. Their defense has shown many weaknesses to this point and their attacking minded defenders have been exposed, giving up a plethora of goals early. However this being said, their offense has been proven to be extremely potent and it would be a stretch to try to make too much out of a game in which they were without their star goalkeeper and winger Alisson Becker and Sadio Mane respectively.
Tottenham 
A big five goal win against Manchester United sees Tottenham trending in the right direction, it's hard to argue against a five goal win. I don't however expect them to keep this form up and they need to prove they can first.
Leeds United
Leeds came in with a lot of hype after winning The Championship last year and winning promotion to the Premier League. And they have certainly backed it up early with a narrow loss and what could've easily been a draw or win against Liverpool and also drawing Manchester City they have proven they can play with the best.
Manchester City
Powerhouse club off to a slow start, should find their footing soon although their offense seems to be craving a little something more, they could greatly benefit from a new signing.
Leicester City
Great club at times, incredibly inconsistent. They went from beating Manchester City 5-2 to then losing 3-0 to a less than impressive West Ham side, their season can go a number of ways depending on how they play on any given night.
West Ham United
They have plenty of work to do in all areas but they haven't allowed any single opponent to score more than two goals in a game which is a positive sign and a decisive win over Leicester was enough for me to give them the edge over Newcastle.
Newcastle United
They have struggled with consistency so far, but a win against West Ham and a draw against Tottenham puts them in good position for a team that has little title aspirations and seem more content to just avoid relegation this is a positive start.
Wolves
The loss of striker Diego Jota to Liverpool has been hard for them early but expect them to rise back up again soon this is a strong and complete side with good weapons all around it's a matter of getting results.
Crystal Palace
They have had an unimpressive start as far as results but they were facing two high powered opponents early in Everton and Chelsea so we can give them a bit of a free pass there; how they perform going forward will be more important than how they have so far.
Southampton
Are in a good spot in the tables but they are lacking that magic touch in their attack early if they can clean that up they can maybe make some noise. They should avoid the relegation zone fairly comfortably.
Brighton
They have shown flashes of what they can do and their offense has great potential. Another side that has matched up with Chelsea as well as Everton early and had a controversial loss to Manchester United. As their schedule lightens up it will be interesting to see how it plays out.
Manchester United
What is going on with them? A historic powerhouse and a side who had a top four finish last season and now they have faced much difficulty and frankly are playing terrible. Holes in their defense have been exposed and they need to fix that if they want to salvage anything from their awful start.
West Brom
A draw against Chelsea that almost was a win gave them hope early but they haven't had the fire since they have conceded the most goals in the league thus far and are far from where they need to be
Burnley
Winless to this point with little upside so far, the only thing that gives them an edge over the last two is that they only have lost 3 matches and not 4.
Sheffield United
They were so close to Champions League qualification last year but they don't seem to be having the same fortunes this season. There is still time to turn it around though and they have more upside than many teams as we've seen what they can do in the past.
Fulham
Not much to say here, if you've seen them play you know things aren't good. After promotion this side just doesn't look like they are ready for the Premier League at all.