Champions League Update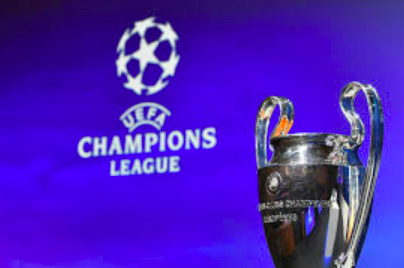 The first legs of the Champions League Round of 16 have concluded and there have been both surprising and exciting results. While some ties look just about over there are many more that are far from it. Here is the Edsman Round of 16 Champions League Update.
Chelsea Vs Atletico Madrid
First Leg: Chelsea 1-0 Atletico Madrid
Atletico Madrid looked like a very different team against Chelsea. They looked scared and sat back for most of the game with as many as 6 or 7 men behind the ball at any given time. They struggled to get anything going on offense for most of the game. They were defensively solid, with the only goal conceded being an unstoppable Oliver Giroud bicycle kick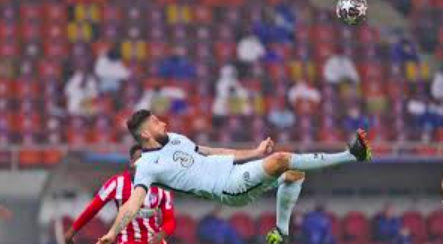 (Shown left, image courtesy of CBS Sports). 
Chelsea continuing their run of form, are still undefeated under new manager Thomas Tuchel were dominant again against Chelsea. They were defensively solid again stopping Atletico from scoring and were far better offensively against their opponents. Unless Atletico Madrid can attack more fluidly and take some risks Chelsea should be able to cruise to Quarter Finals.
Sevilla Vs. Borussia Dortmund
First Leg: Dortmund 3-2 Sevilla
As was the case with PSG, Dortmund's wonderkid Erling Haaland stole the show against Sevilla. He was directly involved with all 3 of Dortmund's goals with 2 goals and 1 assist. Marco Reus and Jadon Sancho linked the midfield to attack perfectly and each assisted Haaland once. Both defenses struggled in this game as is shown in the scoreline. 
Sevilla do have some hope since they did manage 2 goals, however with Dortmund having 3 away goals, and the German teams attack improving by the day it will be hard for the Spanish side to comeback. However, this is the Champions League and anything can happen so Sevilla will throw everything they have at Dortmund in the second leg.
FC Porto Vs. Juventus
First Leg: FC Porto 2-1 Juventus
Definitely the most surprising result of the first legs FC Porto managed to defeat Juventus 2-1 at home. Juventus really struggled in this game and the midfield was once again disappointing. FC Porto struck early in both halves with both their goals coming within two minutes of each kickoff.  Juventus won't feel too bad about this leg since they salvaged an away goal late in the game. Cristiano Ronaldo is known for his second leg performances and he will no doubt show up to win. Although Juventus looked very poor in the first leg they should be able to bounce back and win at home to advance to the Quarter Finals.
FC Barcelona Vs. Paris Saint-Germain
First Leg: PSG 4-1 FC Barcelona
This first leg was highlighted by the dominance of 22-year old Kylian Mbappe.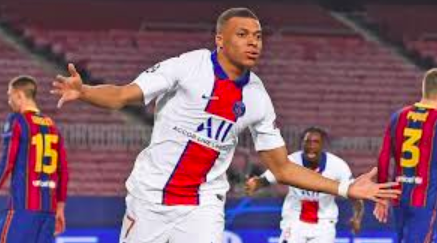 (Image courtesy of CBS Sports)
The Frenchmen put in an amazing performance, finishing with a hat-trick. He broke through Barcelona's defensive lines effortlessly and proved why he deserves to be considered among the best in the world. Another notable performance was Marco Verratti's who dominated the midfield all 90 minutes.
FC Barcelona's defense was extremely poor with Clement Lenglet having one of the worst games of his career. As mentioned earlier, PSG could break through the midfield and defense at will. The only highlight for Barcelona was the Messi penalty which gives the team a glimmer of hope to pull off an improbable comeback. 
As for the second leg, it appears that PSG already have this tie dusted and done. Although Barcelona have been going through a good run of form domestically they will find it hard to come back from this deep deficit, along with keeping their net empty. As long as PSG can keep their wits and avoid another catastrophe like the one in 2016, they should easily advance to the quarterfinals.