Hamilton Review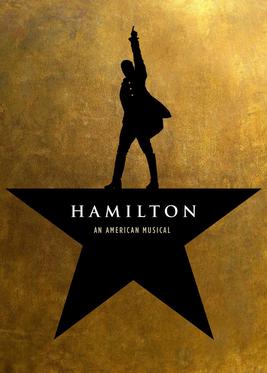 Hamilton came through Cleveland from December 6, 2022, to January 15, 2023, and was revolutionary to say the least. Although it has been out for around 7 years now, the ability to intertwine history and hip-hop captivates the audience and continues to be played across the country. 
Today, Lin-Manuel Miranda, who wrote Hamilton and played the main character, left the cast, but you're in luck; the original cast with him can be found on Disney+. 
I was able to stream Hamilton, but from my streaming experience, it has its pros and cons. It was great seeing the original cast perform, but I didn't feel as if I were inside the musical. To me, it felt like a very well-done musical YouTube video. Don't get me wrong, the songs alone are still something to stream with their catchy tunes, however, the camera angles made the musical feel one-dismissal. 
So on the streaming side, I would rate it a 6/10 due to the camera angles and the less-authentic view.
But for a more authentic view on Hamilton, some fellow Edsmen were able to see this play in person and described it as…
Conall McMahon 25' watched Hamilton during its tour this winter season and says "I would rate it a 6/10 because the set and design was amazing. Skylar sisters (the characters) were good, but without the original cast, it was lacking."
Nathan Wellman 25' saw it in person on January 11 and says "I rate it 8.5/10 because the music was good and Thomas Jefferson stole the show. The first half was a bit bland, but the show overall was great."
Adam Dempsey 24' also watched it in person and said "8/10 because the actors undelivered their lines, but overall, it was a great show."
Overall, views on the new cast of Hamilton are mid, but the views on the original cast consider it one of the best shows on Broadway. 
You can see the original Hamilton for yourself on Disney+.