Snap Inc. Files for IPO on NYSE by Connor Starowesky '20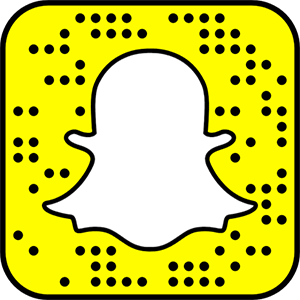 This past week Snap Inc. has filed for IPO on the New York Stock Exchange.  Taking the ticker symbol NYSE:SNAP, Snap Inc. will become one of the biggest tech stocks yet.  Snap is aiming for a stock price of under $10, according to Fortune.  Snap Inc. is most notably known for it's social networking app, Snapchat, but has also created Spectacles.  In 2013, Facebook attempted to buy Snap Inc. for 3 billion dollars, but Snap's 23 year old CEO, Evan Spiegel, declined.  Today Snap Inc. has a valuation of nearly 30 billion dollars but it has been predicted to reach nearly 40 billion when the company goes public according to the Wall Street Journal.  Snap has very impressive figures for an independent media company, who has had somewhat of a late start from large companies, such as Facebook (NASDAQ:FB) or Twitter (NYSE:TWTR).
Snap has two products, Snapchat and Spectacles.  Snapchat makes all of it's revenue from advertising.  It cost a business $750,000 to advertise their product for 24 hours.  In 2016 Snapchat had a 600% growth in revenue, raking in nearly $1 billion in one year.  Snap recently released $129.99 Spectacles, smart glasses that sync with Snapchat on your phone, and the they are initially expected to be a multi-billion dollar device.
Originally known as Picaboo, Snapchat was released in 2011 for download on the App Store and Google Play Store as a free social media app.  Drawing an average of 158 million users daily, Snapchat is the third most used social media app available to us today.  On a daily basis, 2.5 billion photos, or "snaps", are sent everyday, that means that 9,000 snaps are sent every second.  The uniqueness of Snapchat sets it apart from other apps like Instagram, Twitter, Facebook.  Snapchat has a patented style of which to send photos to friends and family.  The photos do not take up space on your phone because after 10 seconds, or less, the photo will disappear.  Snapchat also allows users to share photos to their own, personal, daily, "story" that deletes the photo after 24 hours.  Spectacles are also a product of Snap.  The smart glasses allow wearers to take a photo with the glasses and upload it directly to Snapchat.  
From here, it appears that Snap Inc. has a bright future.  Snap has a simple philosophy, "Snap Inc. is a camera company.  We believe that reinventing the camera represents our greatest opportunity to improve the way people live and communicate."