#11 The Muppet Christmas Carol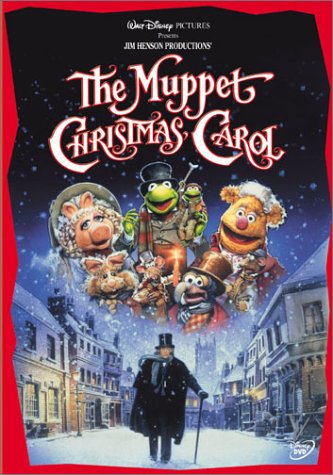 Joseph Unger '15
Next on our list comes our penultimate Christmas Carol adaption.  This one features everyone's favorite puppets as characters from the classic Charles Dickens story.
Created in 1992, The Muppet Christmas Carol starred a still relatively old Michael Caine as the miserly Ebenezer Scrooge.  The story is given light humor that can be enjoyed by the whole family as the characters Great Gonzo and Rizzo the Rat narrate the story following Scrooge during his late night adventure.  Additionally, the movie features many catchy tunes that progress as Scrooge continues on his journey, meeting the ghosts of Christmas past, present, and yet to come.
This fun rendition of the classic tale falls right outside our top 10 only because this is considered a kid's movie and with so many other versions of Charles Dickens story, it can be safely said that there is little originality.  In essence, one has a limit for the times he can watch the same story played out with different actors and songs.  However, this is not to say that this is a tiresome movie.  From the ages of 3-9, this movie was always playing at some point during the holiday season on our VHS player making it safe to say that the Muppet Christmas Carol does not fall short in writing or catchy tunes and has high replay ability.
The Muppet Christmas Carol is a version not to be ignored and can bring holiday spirit to the whole household.  Most importantly, whether you are 5 or 50, it is never too late to be introduced to the Muppets.