Tenet: A Spoiler-free Movie Review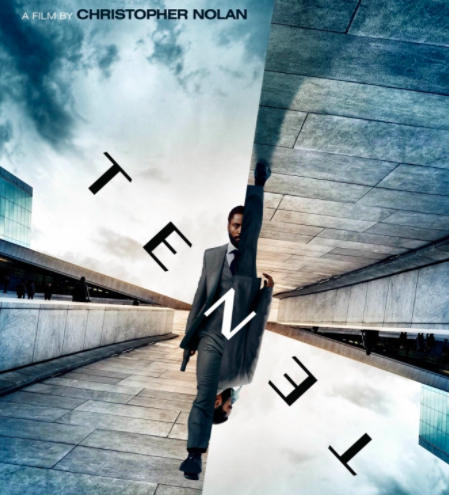 Christopher Nolan might be one of the most prolific movie directors and screenwriters of the century.  Nolan single handedly revived Batman films by directing the Dark Knight trilogy, but also has very unique films such as Inception and Interstellar.  More recently, Nolan tested the waters of historical war themed movies with Dunkirk, a movie about the true story of the Allied troops' escape from Dunkirk beach.  In all of Nolan's movies, he stresses music in each scene and uses it as an immense buildup to the climax of his movies.  
Tenet is very much like a typical Christopher Nolan movie, but also has its unique aspects.  The soundtrack, composed by Ludwig Goransson, adds depth to the movie.  Depth is a major theme in Christopher Nolan's science fiction movies as there are always many different layers to each movie's plot.  With this in mind, Christopher Nolan loves the science fiction genres of movies.  Interstellar and Inception are famously known for their mind boggling plots and scientific concepts included in films.  Tenet is no different.  Nolan makes use of time inversion and quantum physics to set the story of The Protagonist (John David Washington) and Neil (Robert Pattinson).  The Protagonist and Neil have to use time inversion in order to prevent World War III, a war not between nations, but between time periods and generations.  In comparison to the concept of time travel, Tenet includes time inversion, in which the main characters and others have the ability to reverse entropy and thus inverse or reverse time perception.  In many of the film's scenes, the world is moving in reverse, whereas the main characters move "forward" in time.  
The whole concept of time inversion in Tenet seems confusing, and it is, especially when watching the film.  Personally, I had to watch the movie twice within 24 hours in order to even grasp the movie's plot and time inversion concepts.  Though Tenet is likely the most confusing out of  Christopher Nolan's sci-fi movies, it definitely is a masterpiece.