Let's Increase the Movember Movement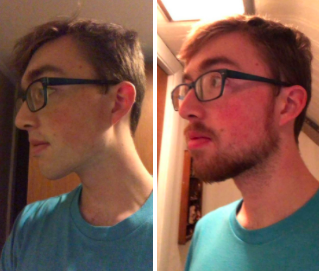 No-Shave November, also referred to as Movember, has been a staple at St. Ed's since 2018. As an all-boys school, emphasizing men's health is especially important. The month of November is the perfect opportunity to spread awareness for many men, as it is both men's mental health month and men's health month. For a price of 10 dollars, students can forego the usual shaving requirement of the dress code. All proceeds are donated to the Movember Foundation, the organization behind the now-famous No-Shave November, and over 1,250 other projects related to men's health. 
Each student that signs up must attend a number of informational sessions organized by the school. During this time, students were educated on the common attitudes towards men's health and many of the drawbacks to outdated ways of approaching mental health. They were encouraged to break the stigma against reaching out while also helping others to feel comfortable seeking help. These discussions were then drawn back to the St. Edward community, and participants were encouraged to act out what they had learned in the hallways every day. Signs hanging throughout the school preaching communication with fellow students reinforced the sentiments expressed in meetings.
According to the sentiment of participating students, it is clear that the program has greatly benefited the students involved. Beyond growing a scraggly beard, students were able to obtain valuable knowledge about their mental health, information that will last far beyond their time at St. Ed's. In the future, I hope to see the program grow even larger at St. Edward. The conversation about mental health should continue expanding in the coming years, and the participation in informational sessions will hopefully grow to include the whole school community.