A Game of Thrones: The Definitive SEHS Restroom Ranking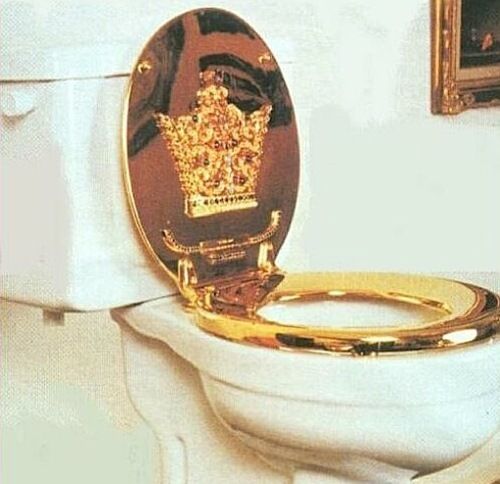 This ranking of the bathrooms will cover every notable bathroom in the school. This list will not cover any of the engineering bathrooms because they aren't very popular. This list will be based on traffic around bathrooms, cleanliness and water fountains out front of the bathrooms. These rankings will be based on a scale of 1-10. 
Bathroom right next to main gym
This bathroom again is just a mediocre bathroom. A problem with this bathroom is also the traffic. From athletes to students to parents, this bathroom almost never sees a break in the action. If you are looking for a nice quiet bathroom, this is not the one for you. Cleanliness is good but it can get dirty after a sporting event. Water Fountain outside is nothing special. 
Traffic- 4
Cleanliness- 7
Water Fountain- 5
Bathroom outside of old cafeteria 
This bathroom is the definition of an ordinary bathroom. Nothing stands out about. It is just mediocre. A major problem for this bathroom over the past years is traffic. This bathroom is usually way too crowded. This has been due to the cafeteria being right next to it. There is no problem with cleanliness in this bathroom and the water fountain outside is mediocre. Overall mediocre bathroom. 
Traffic- 5
Cleanliness- 10
Water Fountain- 5 
Bathroom on main floor right outside of English Hallway 
This bathroom takes it to the next level. Although it may seem like this would be a crowded bathroom, it is not. Traffic in this bathroom never rises to high levels. This bathroom is really clean also. In summary, this bathroom will not let you down, you can also trust it. Water Fountain outside still is not the best. 
Traffic- 7
Cleanliness- 10
Water Fountain- 5
Bathroom on the top floor right next to room 200 
This bathroom and the next are ranked so highly because of placement. For some unknown reason, the traffic in this bathroom is extremely low. This makes for great privacy and comfort in the bathroom. Cleanliness is a 10 as this bathroom never sees a speck of dirt. The water fountain outside is cold but water pressure still isn't great. 
Traffic- 9
Cleanliness- 10
Water Fountain- 7
Bathroom right outside of library 
This bathroom definitely is thought by many to be the best bathroom in the school. Being in the top corner of the school, this bathroom provides an isolation that no other bathroom provides which students like. Although it may seem crowded, the traffic in this bathroom is always extremely low. Cleanliness is also exceptional. There is nothing very special about the water fountain. Overall, privacy and placement are what makes this bathroom so good. 
Cleanliness- 10
Traffic- 10
Water Fountain- 6
Bathroom right next to chapel and film rooms
This bathroom is the absolute sleeper bathroom. No traffic at all, clean as a baby's bottom, a water fountain with jet like water pressure, this bathroom has it all. Being right next to the chapel, this bathroom is not very well known which makes for no traffic at all. Since this bathroom is so small, it is kept very well clean. The water fountain outside this bathroom is undoubtedly the best in the school. One might argue that the old water fountain in the basement is better but this bathroom's fountain brings all of those qualities and its newer. 
Cleanliness- 10
Traffic- 10
Water Fountain- 10