Elsharkawy & Waters Champions League Predictions: Part 2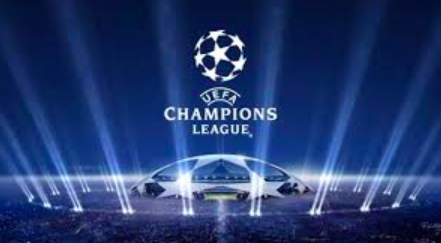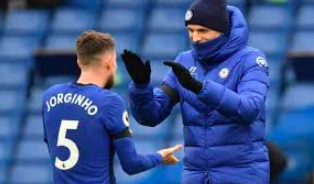 Atlético Madrid vs. Chelsea
Ahmed Elsharkawy '22 Prediction: Atlético Madrid 3 – 2 Chelsea 
Perhaps, the hardest tie to predict in the Round of 16, Atlético Madrid will take on Chelsea. This season Atlético Madrid has been one of the best teams in the world as they are in first place in La Liga by 5 points with 2 games in hand. They have scored the second-most goals in La Liga while also conceding the least. They have only lost 1 game in La Liga all season to Real Madrid. 100 million Euro transfer Joao Felix has proven his worth this season with 11 goal contributions this season. He has been leading the Atlético attack. The acquisition of Luis Suarez from Barcelona this summer has also helped the Atlético attack greatly. They also added striker Moussa Dembele this winter to reinforce their attack. At the moment they have 5 key players out due to Covid-19 so that could very well affect the tie. Hector Herrera, Thomas Lemar, Joao Felix, and more recently Yannick Carrasco and Mario Hermoso have tested positive. I am going to make my prediction assuming that these players will recover in time for the tie.
Chelsea has been doing very well lately as well. The recent appointment of Thomas Tuchel has reinvigorated the squad, as Chelsea haven't lost a game yet under their new manager. Timo Werner has been given a role that he is much more suited to and has played very well in the few games under Tuchel. Defensive anchor Ngolo Kante has recently returned from injury which will definitely help Chelsea.
This tie will definitely be a close one and I could see it going either way. However, considering Atlético Madrid's phenomenal form domestically and Chelsea's defensive issues and overall inconsistencies, I have Atletico Madrid just squeezing by the in-form blues. I have Atlético Madrid winning 2-1 in the first leg then drawing 1-1 at Stamford Bridge.
Brendan Waters '22 Prediction: Chelsea 4 – 2 Atlético Madrid
This should be a very close tie and I think it will be the closest and most entertaining of the first round of the knockout stage. First, I must admit my own bias here as I am a lifelong Chelsea fan and at the moment I believe that Atlético are actually the much better side sitting atop the La Liga table, while Chelsea is currently in the middle pack of the Premier League standings. Under new manager Thomas Tuchel (pictured above)  I think that Chelsea have a very good chance to turn around their season. In addition to this, despite their underwhelming Premier League performance to this point they have shone in the Champions League and looked like one of the best teams through the group stage. The possibility of missing next year's Champions League because of their Premier League position will also give them an increased drive to go as far as they can this year in my opinion. There are multiple veteran players on Chelsea's side who are reaching some of their last good years including spanish captain Cesar Azpilicueta, however they are mixed with a plethora of young talents such as Christian Pulisic, Mason Mount, Kai Havertz, and Reece James who all have huge potential and with the right leadership this side could win the Champions League in my opinion.
Lazio vs. Bayern Munich
Elsharkawy Prediction: Bayern 6 – 3 Lazio
Bayern Munich, last year's winner, come up against Lazio, who are in very good form. Bayern Munich has only lost one league game all season and as a result, is on top of the Bundesliga. Their offense is the best in the Bundesliga, as is expected, however, their defense has wavered at times this season, as they only have the 4th best defense in the Bundesliga. 
Lazio has not lost in 7 Serie A matches and their last loss was against league leaders AC Milan. They have the 6th best offense in Italy and the 5th best defense and were undefeated in the group stage; Lazio is definitely not a team to be taken lightly. Italian striker Ciro Immobile is having another memorable season and Milinkovic-Savic is powering the midfield masterfully. 
There is not much to be said about this tie, even considering Bayern's defensive struggles I can't see the Lazio defensive keeping up with players such as Robert Lewandowski, Serge Gnabry, and Thomas Muller (pictured above). I have Bayern winning the first leg away 3-2 and seeing off Lazio at home in a 3-1 win. 
Waters Prediction: Bayern 7 – 2 Lazio
This one is simple for me: it's a no brainer that Bayern as the defending champs and arguably the best team in the world will continue to exhibit their European dominance. No disrespect to the Lazio side but I don't really think they can compete with the all around dominance of this Bayern team. Although seven goals may seem bold I can certainly see it happening and I honestly believe that it will.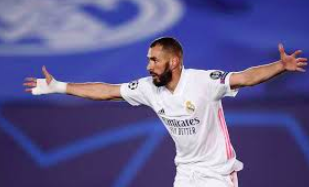 Atalanta vs. Real Madrid
Elsharkawy Prediction: Atalanta 4 – 3 Real Madrid Agg. 
Atalanta, although they are only in 7th place in Serie A, has scored the second most amount of goals while also possessing the 5th best defense in the league. Their attack led by Duvan Zapata and Josip Ilicic, and Christian Romero in defense they are a very strong side who definitely have the ambition to advance to the late rounds of the Champions League. They were semi-finalists last year and have shown that they have what it takes to go far in this competition. Although they did lose Argentinian Maestro Papu Gomez in the winter transfer window they have other players who are capable of his production such as Luis Muriel or Robin Gosens. 
Real Madrid is not having a bad season per se, but they have left a lot to be desired. They are third in La Liga, 10 points behind league leaders Atletico Madrid. Eden Hazard, who has once again been struggling with injuries, will not be healthy to play in this tie. Karim Benzema (pictured above) has been firing on all cylinders as of late and he will spearhead the Real Madrid attack in this tie. Sergio Ramos will not be available for the first leg of this tie, which is a big setback as Real Madrid who has shown they are almost incapable of winning without their captain. 
Real Madrid has struggled whenever any La Liga team deploying low block and putting as many men behind the ball, which Atalanta are capable of doing. Out of Atalanta's last 8 games, 4 of them have been wins, and all of the wins have been against teams who have a 4 in the back defense with a narrow attack, which Real Madrid play. I think that the Atalanta midfielder will run circles around the Real Madrid midfield and that Atalanta will be too wide, and too persistent for Real Madrid to handle. Real Madrid has not advanced past the Round of 16 for the past 2 years and I think that this year will become the third. I believe that Atalanta will win the first leg 3-1 at home and the second leg will end in a 2-1 Real Madrid win, with Atalanta winning 4-3 across the 2 legs.

Waters Prediction: Real Madrid 3 – 3 Atalanta (RMA wins on away goals)
This should be an interesting tie, although both sides are evenly matched I don't think that either have the firepower or the exciting play that is so often required for Champions League success. I think that Real Madrid should win in a close one. Both teams I think will have greater success in the first game as far as attacking, and I predict that the first game will be more open for both teams and I predict a 2-2 draw at Atalanta. Look for Real Madrid's offense to come from the wings to propel their offense in this one. I think the game might go a little slower at least to start in the second leg in Madrid, I think that Madrid will take the lead early and try to slow the game down and protect their lead Atalanta will try to scramble to score and put pressure on Madrid, and they even may score one back to make it 3-3 on aggregate. However, I think that they won't have enough to overtake them in the end and because of the away goals rule Real Madrid will move on. It is important to look at this game in the scope of the entire tournament, although both sides are solid and capable, as I said earlier to win in the Champions League requires sustained high powered play and it is often fast paced and captivating teams that find success. From their performances thus far I don't think either side is capable of going very far past the first round.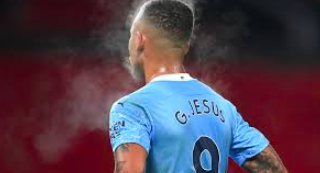 Borussia Monchengladbach vs. Manchester City
Elsharkawy Prediction: Man City 5 – 3 Gladbach
These are two high flying teams with Manchester City undefeated in 13 league games, beating Chelsea and tying Manchester United. Manchester City are a favorite to win the competition, with the team looking much stronger than last year. They have solved their defensive problems, with the signing of Ruben Dias from Benfica, and pairing him with John Stones has been one of the best defensive pairings in the Premier League this season. They have played 13 matches together and have only conceded 1 goal. Playmaker Kevin De Bruyne is also nearing a return and there is a possibility that striker Sergio Aguero could be healthy in time for the tie. In the meantime, Ilkay Gundogan, Raheem Sterling, and Gabriel Jesus (pictured above)  have been managing the offensive load for the Manchester club. 
Borussia Monchengladbach is also in great form as they are undefeated in 6 league games and have only lost once in their last 12 matches, beating both Dortmund and Bayern Munich. The Gladbach attack has been doing very well this season, as they have the 4th best attack in the Bundesliga, however, their defense has been a letdown, as they are 10th in defensive ranking. The German team just nearly squeezed into the Round of 16 only advancing through Group B on goal difference. Although Alessandrea Plea and Lars Stindl will cause some problems for the City defense I can't see them beating Manchester City across 180 minutes. The City attack will have no problem breaking down the Gladbach defense and I think that this will be a pretty straightforward tie. I have Gladbach winning the first leg at home 2-1 and Manchester City winning the second leg 4-1 at the Etihad. 
Waters Prediction: Gladbach 4 – 3 Manchester City
Borussia Monchengladbach are playing extremely well right now and they shocked a lot of people by even advancing into the round of 16. They have actually shown that they are able to beat some of the strongest teams in the world. They have recently defeated Dortmund as well as Bayern in the Bundesliga. The question that remains for them in this matchup is whether they will be able to play against the different Premier League style that Manchester City has under Pep Guardiola. In my mind it seems likely that they will be able to adapt and win this tie. A lot of people see concern in the fact of whether or not they will be able to hang with a world class side for a whole 180 minutes rather than just jumping out early and holding on for 90. They have been able to sustain possession and play to their own abilities very well and I think that they will continue this and be able to win this match.