Will your International Baccalaureate (IB) diploma help you?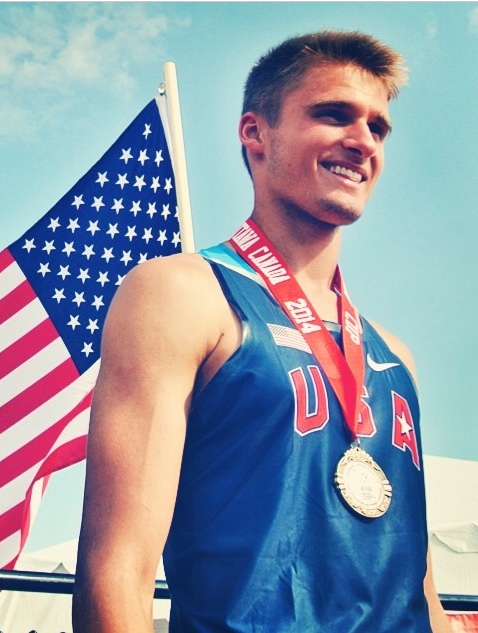 Eric Magvas '15
As the first graduating class of International Baccalaureate (IB) students from SEHS begin college, we check in to see what success they have had. One of the graduates of the 2014 class, Steele Wasik, reveals the truth about whether or not IB is worth the investment.
Since the certification of SEHS as an official IB World School in 2012, countless students have speculated about the difference the IB program would make with regards to college admission and later academic performance once in college. Steele Wasik, who currently attends UCLA, was a student-athlete who was just as successful on as well as off the track. While at SEHS, Steele maintained a 4.23 grade point average and led the Eagles to win 3 indoor and 2 outdoor Track and Field State Championships. He has left his mark at this school not only as a phenomenal athlete to watch but also a dedicated student in the classroom.
Not only did Steele expand his horizon through the IB program, but the friends he made in IB are still his closest friends, even though he lives on the other side of the country. When asked about the success he has had as a result of IB he responded, "I think IB has really made a difference in my time management skills. I see a lot of kids stressing over how much they have to do, and having been in that situation before has certainly helped me." He credits his IB English and History classes for exposing him to sources with varying degrees of difficulty. This helped make the transition from high school to college less burdensome.
Although the transition from SEHS to UCLA was as a result much smoother, he said "They are both challenging in different ways". An example he gave was, "The close relationship with your teacher ends after high school so you have a lot more responsibility for your assignments". However he explains that the daily workload is not as bad due to the plethora of long term assignments that you can spread out. He goes on to explain briefly how in college they do not remind you about assignments. This was nothing new since IB already held them accountable for deadlines, but he recommended using a planner like the one at SEHS anyway.
So why should one do IB as opposed to AP? Even though Advanced Placement (AP) courses count as college credit and prepare students for college, Steele believes that the greater focus on world studies and theory of knowledge in IB will make the difference in college. One of the most valuable aspects of IB is not the rigorous curriculum, but rather the ability to relate to everyone around the world.
Two years ago Steele was fortunate enough to go on the China trip with other IB students. He recalls, "That trip really opened my eyes! At UCLA there is a huge amount of international students. When you can say you have actually been to their country, it makes them open up to you, and a lot of my friendships have begun this way at school". This shows that the cultural acceptance and mutual respect for each other that is acquired through the IB program is far more valuable than most would expect. Not only has Steele's decision to complete the IB program benefited him intellectually, but as he states, "Overall I feel as if I am a more well-rounded individual because of the program. Again, I am not saying that the program makes you smarter or gets you into any school, but it certainly challenges you to broaden your horizon". It seems that after talking to Steele, one can see how the value of IB is not strictly found on a transcript, but rather in the experiences, relationships, and sentiments that transpire from the IB program.