#6 Miracle on 34th Street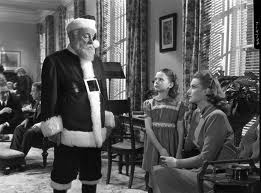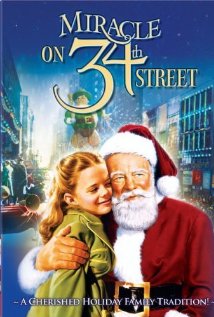 Joseph Unger '15
What better way to continue the holiday season than watching the black and white seasonal classic, Miracle on 34th Street from 1947?  It is another essential film that can be appreciated and remembered by any of your family members whether they are your grandparents or younger cousins.
Miracle on 34th Street is a now classic tale of Doris Walker (Maureen O'Hara) whose mother brings home what she believes to be a friendly old man who claims to be Santa Claus (Edmund Glenn) to baby sit her daughter after working with him for the past week at the New York Macy's.  However, after being institutionalized, the old man's sanity is pleaded for by a lawyer who believes him to be the real deal.
The movie makes it so high up on our list due to its ability to create a compelling tale that has lasted over fifty years despite new filming technology.  Its themes include the idea of childlike wonder that lives in us all whether a little girl or a grown man and the lack of it that is shown on a daily basis.  Another reason it gained this spot was due to its ability to be enjoyed by multiple generations.  This is one of the few films I can truly enjoy with the whole family without the awkwardness of sitting through cheep jokes and gimmicks that many Christmas movies contain.
Whether you're snowed in or scrolling through channels, this holiday original will surely please the whole family.