#12 Dr. Seuss' How the Grinch Stole Christmas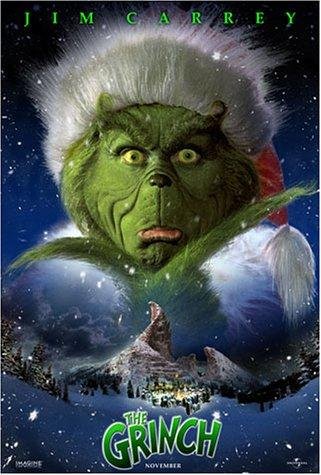 Abhijeet Singh '15
Dr. Seuss' How the Grinch Stole Christmas was made in 2000 by director Ron Howard, and stars Jim Carrey as the notorious Grinch. The plot is simple and straightforward. Everyone in the city of Whoville loves Christmas, with the exception of the Grinch, a hateful hermit and a creature who people try to avoid at all costs. When a young girl named Cindy, played by Taylor Momsen, finds out about the Grinch, she takes interest and decides to try and lure him from his hideout so that he can discover and revel in Christmas spirit as well. Her good intentions backfire, and hilarity ensues.
Based off of Dr. Seuss' famous book of the same name, this film is a classic for a variety of reasons. To begin, it is fun and enjoyable for little kids or even a whole family. Moreover, it has deeper messages about the meaning of Christmas, as the Grinch can be seen as a symbol of the disparity and pessimism of us all, and the citizens of Whoville can be seen as the complete opposite— a symbol of us as children— carefree, optimistic, and in a state of total bliss at times. It is also a good expansion of the concept of the original book, which resonates with many young kids.
However, despite this, the film has its shortcomings. It is a bit too silly at times, and the nature of Whoville may seem to alienate even little kids. And while it expands on the book's original plot, in doing so it removes much of the simplicity of what makes Dr. Seuss' book so great. Still, this is a must-watch film for any kid or family who are looking forward to a memorable Christmas.