The Rap God Returns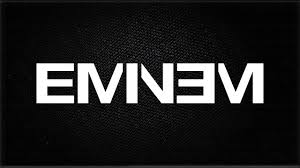 Bobby Kaleel `15
After three years of absence, Eminem finally returns to the throne, with Marshall Mathers LP2. In his 21 song return, we finally get an album that feels like the old Eminem from Marshall Mathers LP. MMLP2 peaked at number three on the billboard 200. His singles "Berzerk", "Rap God", and "The Monster" have laid the foundation of this album. The old Eminem is back for MMLP2, and we want him back for good.
The song from the album that has gotten the most hype is "Rap God;" personally I have never heard a better modern rap song in my life. The hype is well deserved; Eminem dissects the rap game, while also describing how he has reached the top. Unfortunately, the very fast beat and lines take away from the great lyricism if you do not listen carefully. The verse towards the end of the song is the most unbelievable, Eminem raps at a pace that is unheard of and leaves the listener with their jaw dropped. If there is one song to listen to on the album it is this one. Eminem features many artists on this album, but the best collaboration is either with Nate Ruess of Fun., or Kendrick Lamar. In "Headlights", Eminem and Ruess's talents complement each other perfectly. Eminem touches on his relationship with his mother, with Eminem showing the grit and nasty part of the relationship, while Ruess shows the softer side on the chorus. In "Love Game", Eminem shows the passing of the torch from one generation to the next with Kendrick Lamar. The song is about the struggles of Eminem's love life, which is an interesting one as you can imagine. Kendrick Lamar is the closest thing we have to Eminem in the new generation, and the two collaborating is nothing short of awesome. Eminem also shows his softer side in "Stronger Than I Was", which he doesn't show his fans very often anymore. He talks about how far he has come as a person, and this is reflected throughout the whole album. Eminem has grown as an individual from what he was before, much more mature and a greater understanding of the world. This adds to the condescending tone throughout the album as well, but he is at the top of his game and no one can deny that.
Fans can only hope Eminem keeps going forward after this great album. This album stacks up to Eminem's old stuff, but shows maturity as an artist. This is a must listen to album, and just adds to the great career he has built.
Edsman grade: A
Listen to: Survival, A**hole (feat. Skyler Grey), Rap God, Stronger Than I Was, So Far…, Love Game (feat. Kendrick Lamar), Headlights (feat. Nate Ruess), Wicked Ways