World Cup Qatar 2022 Rewind
Did Qatar host a perfect World Cup?
Entering the 2022 World Cup, issues in Qatar regarding slave labor and the rights of LGBTQ citizens loomed over the actual competition. It is estimated that thousands of enslaved migrant workers died while building the stadiums for the World Cup. Many teams, such as the United States, protested Qatar's stance on human rights by putting up a rainbow-colored wall in their hotel and creating a pride badge. Others, such as Germany, covered their mouths in the team photo, because FIFA, as well as Qatar, would not allow them to wear rainbow armbands. Also, before the first game, it was heavily rumored that Qatar had bribed Ecuador players with large sums of money to lose their first game against Qatar. Nearly everything leading into the 2022 World Cup was engulfed in political disagreements, and many were concerned the competition would be an ultimate failure.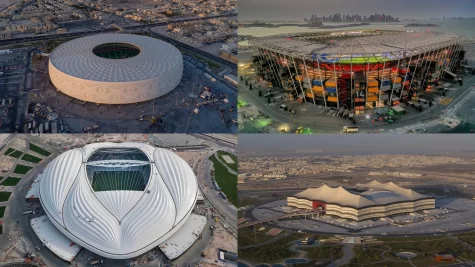 Thankfully, that was not the case. 
Although human rights issues in Qatar should not be overlooked, the tournament in regard to soccer was world-class. Several upsets were major highlights of the competition. Japan defeated Spain (2-1), and Germany (1-0), which were major defeats for two heavily favored European powers. Costa Rica, a team who barely squeezed into the tournament and lost their first game to Spain (7-0), beat Japan (1-0) in the second round of the group stage. Morocco made the final four and was the first African team to ever go that far in the tournament, and took down Belgium (2-0), Spain (1-1 (3-0 PEN)), and Portugal (1-0). To make it out of the group stage, South Korea had to defeat Portugal, which they accomplished through a surprise win, beating Cristiano Ronaldo's side (2-1). Potentially the most notable upset, however, was Saudi Arabia's shock opening victory against Argentina, defeating them (2-1) with two second-half goals to come back from an early deficit. Many worried that Messi's side would be out of the tournament following this shocker.
After the loss to Saudi Arabia, Argentina did not lose a game from there on out. Argentina went on to defeat Mexico, Poland, Australia, The Netherlands, and Croatia leading up to an all-time great World Cup Final versus France. To finish an incredible journey, Messi's side emerged victorious over Mbappe's Frenchmen in a 3-3 extra-time thriller that ended up going to penalties.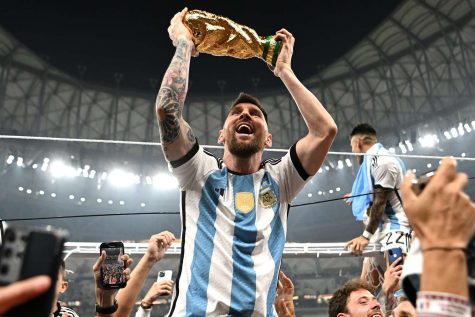 Argentina's victory over France in the World Cup Final added to the incredible storybook tournament in Qatar. Not only did Messi win his first-ever World Cup, further solidifying him as one of the greatest players in history, but rising stars such as France's Kylian Mbappé and England's Jude Bellingham also demonstrated what the next generation of footballers can bring to the game. Numerous players likely played in their last World Cup as well, with names such as Cristiano Ronaldo (Portugal), Luka Modric (who finished 3rd with Croatia), and Neymar Jr. (Brazil). 
In reference to the tournament, Qatar's World Cup in 2022 was truly an incredible success. Upsets, veteran superstars, and young talents highlighted the 29-day competition. What was unsuccessful, was the corruption and human rights issues surrounding the contest. These issues tainted the World Cup 2022 in Qatar, which otherwise was a nearly perfect story.