LIV Golf vs PGA TOUR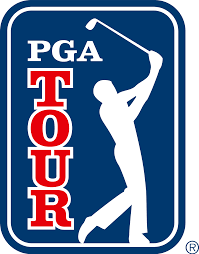 Liv. Laugh. Love. Since the LIV tour had its first inaugural event in London, talk about this tour has grown even larger. LIV vs PGA. Which tour is better? This is the first time we've seen the PGA tour really have some formidable opposing league against it. The future of pro-golf has been shaken up completely. What better way to find out the answer to this question than to see what fellow Edsman and teachers have to say? I went around the school interviewing teachers to see their opinions on which tour is truly better. 
The overall consensus is toward the PGA tour and its legacy. Principal Stepnowsksy describes the LIV tour as "preseason games." He says, "LIV tour is something that doesn't matter. Cuts, world rankings, masters, they aren't in the LIV tour." 
But some credit has to be given where it's due. Cahill quotes, "I think the LIV tour will draw more people because of the money. [The LIV tour] is still pretty successful and [they've] got a lot of great talent."
On if Stepnowsky thinks the LIV tour will ever take over the PGA tour, he quotes, "In the current form, no. The players aren't getting world golf ranking points. If the LIV can get world golf ranking points then all bets are off. And if they don't get on television it could be a problem for them." 
Cahill also agrees, "Tiger woods is the reason I watch [the PGA]. [Also,]I am disappointed that the LIV golf is only three days."
This brings up the point of whether or not LIV tours can really get on the TV screen. So far, LIV's influence is mainly on its website and on youtube. Two things that, if targeted towards the older generation, will not suffice for the tour to grow. LIV tour garnering so much attention has to allude to its new ideas and interesting way of playing the sport of golf. 
Stepnowsky then states, "Some ideas are cool. Team events will definitely help the PGA tour more. The LIV tour setting a standard to challenge PGA is what I like. The LIV tour just does not have real market value. It just does not have worth until it gets world golf ranking points. The real question is how can the PGA rip off some of the things that the LIV has?" 
Is LIV really worth watching? Heck, is it even worth opening up a new tab to watch the LIV tour? Some teachers are leaning towards not watching LIV, but have a look for yourself. LIV tour is the biggest threat to PGA in PGA's history, causing mayhem throughout the golfing world.