MLS Power Rankings: Week 1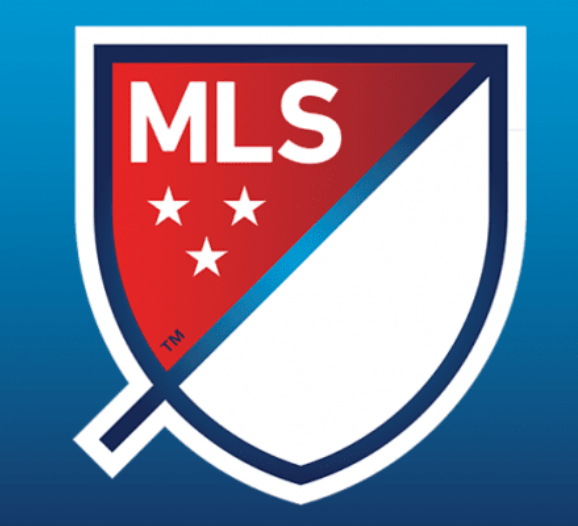 A new team, fresh faces, and large wins headlined the first weekend of the 2022 MLS season, which was one to remember. One of the main talking points of week one was the newest team in the league's 27th season, Charlotte FC, who dropped a tough 3-0 loss to D.C. United on Saturday. Carlos Vela who has struggled over the past two seasons due to injury returned to his normal self, recording a hat trick and leading LAFC to a dominant 3-0 victory over Colorado. Other notable victories include Columbus Crew 4-0 Vancouver Whitecaps, Austin FC 5-0 FC Cincinnati, and Atlanta United 3-1 Sporting Kansas City. After analysis of these results, here are the "much too early" Power Rankings for the 2022 MLS Season. 
      1. New York City FC 
The reigning champions of the MLS fell in a 1-0 loss to the LA Galaxy and were outnumbered in shots, possession, passes, and pass accuracy. The lack of offense was concerning for NYCFC, however, with stars such as Valentin Castellanos, Maxi Moralez, and Sean Johnson returning from last year's championship squad, it is not time to begin worrying about them yet.
     2. New England Revolution
New England lost Tajon Buchanan to Belgian side Club Brugge over the offseason after his standout 2021 campaign. However, the Supporters Shield winning side acquired USMNT player Sebastian Lletget from the LA Galaxy, who scored in their 2-2 draw versus Portland. The Revolution are also losing their star goalkeeper Matt Turner to Premier League giants Arsenal this summer, but recent reports suggest that they may have interests in Ethan Horvath, who has proven himself by stepping up for the US National Team this past summer. If they can replace Matt Turner with a decent goalkeeper, they could have a shot a being a significant playoff contender again this year. 
      3. Atlanta United 
"The Five Stripes" pulled off an impressive 3-1 victory over a recently successful Sporting Kansas City team this past weekend. SKC out possessed Atlanta 57% to 43%, however, the Georgian side used their twelve shots well, putting six on target and scoring three. Best of all for Atlanta, star Josef Martinez dished out two assists but did not score. Once he starts getting on the scoreboard, the whole league better watch out. 
      4. LAFC
There is no argument that Carlos Vela is back. He topped off an impressive hat-trick in style, with one of his signature left-footed curlers to the back post. LA also added USMNT player Kellyn Acosta over the offseason who started and drew a penalty in Saturday's 3-0 victory against his former team, Colorado. After a disappointing season in 2021, it looks like LAFC will be a real competitor this year. 
      5. Columbus Crew
Columbus struggled last season despite high expectations after winning the MLS Cup in 2020. However, with the addition of depth to their squad, Columbus proved they may just be back to the level of the championship-winning team that they were two years ago. In an impressive effort, Columbus took home a 4-0 victory over Vancouver this past weekend, dominating in possession and shots. Columbus had four different players score in the game, Lucas Zelarayan being one of them who earned MLS team of the week honors. Milos Degenek proved as a solid improvement to a defensive line that struggled at times last season. It was a quality win at home for a team that looks to get back into the playoffs this year.
      6. Portland Timbers
Yimmi Chara headlined the game for Portland with a phenomenal bicycle kick into the bottom right corner as the Timbers tied New England 2-2. They had 55% possession in the game, along with 17 shots, and outpassed New England 496-390. This team is likely to be in the playoffs again this year, as long as they can keep their stars healthy. 
      7. Nashville SC
The Music City faithful celebrated a 1-0 win over Seattle off of Anibal Godoy's 80th-minute goal. Being in the playoffs both seasons since they joined the league in 2020, Nashville has been a successful expansion team in the MLS. With Hany Mukhtar and Walker Zimmerman back this season, Nashville will most likely see the playoffs for the third time in their short history.
      8. Philadelphia Union
Philadelphia out-possessed and outshot Minnesota United in a comeback 1-1 draw as Corey Burke was the lone goal scorer. With a backline returning from last year and young rising stars like Paxton Aaronson, Philadelphia is a promising team to begin the season.
      9. Seattle Sounders
This may come as a surprise seeing Seattle so low down the list because they have been a powerhouse since joining the league in 2009. However, stars such as Nicolás Lodeiro are getting older, and with a 1-0 loss to Nashville on Saturday, the Sounders dynasty may be on the decline. Fortunately for Seattle, Jordan Morris has returned to their squad after a year on loan to Swansea where he tore his ACL. Morris has played a key role in Seattle's 4 MLS Cup Final runs in the past 6 seasons. 
      10. LA Galaxy
Javier Hernández, better known as Chicharito scored the late winner against the reigning champs NYCFC on a curler to the back post that beat goalkeeper Sean Johnson. The Galaxy played well, having a higher possession percentage and pass completion percentage than New York. Galaxy fans can only hope that their highly valuable team can live up to expectations, unlike last year.