NBA Power Rankings: All-Star Game Edition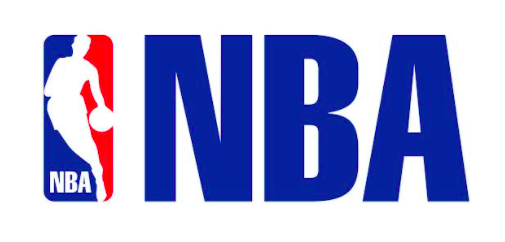 As the NBA All-Star break approaches the standings and the league have been shaken up far from what many expected at the beginning of the season. The East is locked in a tight race in which all of the top eight teams are within five games of each other and all have a very realistic chance of winning the conference. The West, however, is a completely different story. The Suns and Warriors are running away with the top two spots in the conference with the Grizzlies hanging somewhat closely behind. A plethora of injuries and strange situations around the conference have led to an unforeseen lack of the cutthroat competitive competition fans have come to expect from the West. Three out of the ten potential playoff/play in teams at the current time have a record below .500.
Here's the breakdown of my current Top Ten teams:
Phoenix Suns – They comfortably have the best record in the league right now and there's a reason for it. They are one of the deepest teams in the league and have two legitimate MVP candidates in Devin Booker and Chris Paul. They have shown us last year that they have what it takes to go all the way to the finals and they are playing with a chip on their shoulder after falling just short to the Bucks in last year's finals. The reason I have them as an undoubted number one is because they are such a strong and deep team that they can sustain one or more significant injuries and still easily be among the best teams in the league.
Golden State Warriors – A good balance of a great core of veterans who have done it all and a promising group of young, talented players have led this team to a very strong performance even being without Klay Thompson for the better part of the first half of the year. I don't put them at number one because they have shown more weakness at times than the Suns have, while the Suns can have multiple players go for 20+ points a night, while the Warriors can tend to go as Curry does any given night. It is undeniable that they too have a plethora of talented players, but they are slightly more vulnerable at times than the Suns are. That being said, they are still an extremely strong team and can easily handle any team in the league. They have what it takes to win another championship this year.
Memphis Grizzlies – Ja Morant has played on another level this year, Surrounded by a good cast of role players, he is easily the best playmaker in the league at the current moment and brings his teammates up to a much higher level. Morant has energized the team and they believe that they have what it takes to make a run deep into the postseason. As long as Morant stays healthy and he continues to be unguardable by any opposing point guard, I predict the Grizzlies will keep up their winning ways.
Cleveland Cavaliers – While being one of the main competitors of a number of different teams in the East, I firmly believe that the Cavs have the ability to take down any team in a seven game series. They have an unbelievable depth of high caliber players and have shown the next man up mentality all season long. Suffering a number of significant blows from injury, the Cavs continue to find ways to win and fill in the gaps with new players. They are extremely well coached and have the strongest front court in the league when healthy with the likes of Jarret Allen, Evan Mobley, and Kevin Love, who seems to have rediscovered his former glory as a player. As of late he is shooting unbelievably from the three point line. Their recent acquisition of Pacers guard Caris Lavert shows that they are looking for success and a run this year. It will be interesting to see how the Cavs hold up as they are a somewhat new model of a team in which there are no real top tier superstars but a large cast of players who are all very solid and capable at their positions. The last support beam of the team which puts them in the 4 spot despite their record being slightly lacking behind some other teams is their defense. "Defense wins championships" has been echoed for so long and the Cavs certainly live up to it. Their huge and athletic front court defends the paint while athletic perimeter players like Lamar Stevens and Isaac Okoro defend very well on the outside. Watch out for the Cavs this summer!
Milwaukee Bucks – Although I have been known in the past to be an avid Bucks and Giannis hater, I can not deny that they have been and continue to be a very strong team. Opposing teams and coaches are beginning to be able to stop Giannis more effectively, he still is an extremely effective scoring threat and very difficult to stop for most teams. I believe that they are strong contenders in the East and Khris Middleton is also an elite scorer. They started off the season a little slow but after regaining guard Donte DiVincenzo they have found their stride and look to carry it into the second half of the season as well as the playoffs.
Dallas Mavericks – The Mavs have always been a very strong team in the past years and although their record doesn't suggest a team that is finding a ton of success, they are certainly a tough matchup for any team. The efforts of Luca Doncic this year have been overlooked and not well documented in my opinion. Overshadowed in the media by the struggles of the Lakers, he has been quietly putting up MVP contending numbers on a nightly basis. The Mavericks are my dark horse team to make an unexpected, deep playoff run. 
Miami Heat – The Heat may currently be sitting atop the Eastern Conference standings however, I have them this low in my rankings for a couple of reasons. Jimmy Butler is always portrayed as a defensive superstar and a hard core, badass player, however it has been guard play that has completely destroyed the Heat. In a recent loss to the Raptors the Heat yielded 33 points from Gary Trent Jr. and another 21 from Fred VanVleet, neither of these players are of all star caliber and this type of defensive lapse is inexcusable and won't lead to success for them. I don't have a lot of faith in Kyle Lowry and Jimmy Butler to provide the kind of consistently good play that they need to succeed into the postseason
Philadelphia 76ers – Embiid has been putting up career numbers this year and he is leading the team in a way similar to how Jokic has done with the Nuggets in the past. A team built around him is succeeding and looking increasingly better as the season goes on. They continue to win big matchups and have the starpower as well as the depth to be a thorn in the side of any team right now.
Chicago Bulls – Unexpected heroes have propelled the Bulls to a great season that nobody saw coming. Lonzo Ball found his stride early and proved to be an excellent player for Chicago in his fifth year in the league after many considered him a huge bust after being drafted in 2017 followed by a media storm ignited by his father. But the even more unlikely hero who has been carrying them to victories as of late has been Demar Derozan. Many, myself included, thought his career was over after a few rough seasons in Toronto and appearing to fall from his former prime. This season he has come back rejuvenated and is putting up MVP numbers all around. It is one of the most unlikely stories around the league this year and it will be interesting to see how far he can carry them.
Toronto Raptors – They have had some rough patches this season and have lost some questionable games however their backcourt play has been ignited as of late and their newfound offense looks promising. Guards Fred VanVleet and Gary Trent Jr. are both very explosive and can put up huge numbers, however they are both inconsistent as far as scoring goes. They seem to have a bit of momentum as of late though and are on a six game win streak. If they can keep up their current run of play they may have what it takes to make a playoff run if they can get hot at the right time.
Second Half Predictions
Trail Blazers backcourt will be involved in a trade before end of season (McCollum or Lillard)

Heat will be sent home before the Eastern Conference Finals

 At least one of the Lakers or the Nets will miss the playoffs due to dysfunction within team and poor performance

Ja Morant will win league MVP

JB Bickerstaff will win coach of the year

Evan Mobley will win Rookie of the year

Multiple blockbuster trades will occur in the Western Conference after the All-Star Game
Personal Hot Takes
Jimmy Butler is a fraud and cannot lead a team to a championship

Trae Young and Jon Collins's pick and roll is the most efficient offensive play in the league

The Celtics will win a playoff series led by Tatum and Brown

The Bulls will not win a playoff series