SICK!: The Triumphant New Era of Earl Sweatshirt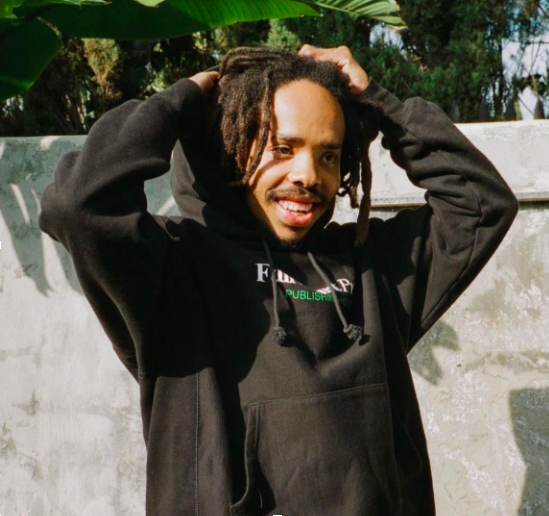 On January 14, California rapper Earl Sweatshirt released his fifth commercial album (more than three years since his last album, FEET OF CLAY), SICK!. While in the past, Earl has been celebrated for his subject matter of depression and substance/parental abuse, this most recent project is much more triumphant and confident than his earlier work-drastically so.
Earl begins with the song "Old Friend", in which he mentions his unbreakable spirit, followed by the single released prior to the album, "2010", in which Sweatshirt explains his plans for a successful future and his path to his current accolades, saying "Imma need a bigger bag for the cohort," and "saw a new height had my ears poppin'." The best of this single was beautifully experimental and cerebral. On the third and title track of the album, "Sick!", Earl reflects on Covid 19, and on how his illness prevented him from going outside. Despite the timely themes of this song, it suffered from having a boring beat and unsatisfactory compressing on the vocals. On the fourth track, "Vision", guest and Detroit producer/MC ZelooperZ absolutely bodies his feature on a fluttery piano-based instrumental. Earl references his ability to overcome his industry and personal problems.The following track, "Tabula Rasa", features New York underground rap duo Armand Hammer, and with Earl, the trio reflect on how being misunderstood and rejected in their past set them up for artistic and musical excellence, today. The next track, "Lye," brings to the table a soothing reggae-infused instrumental, hosting Earl's lyrics on personal persistence after having a troubled past with his upbringing. The third and final single before the official release of the album has an unorthodox and high in potential trap beat, but the drill-inspired flow Earl uses is just uncharacteristic of him, and it was annoying to me as it took up the place for what could have been an exceptional track. The last song" Fire in the Hole", Earl concludes with the themes of how the pain he experienced in his past set him up to be in the successful position that he is in today. 
Over the one-of-a-kind, experimental production, Earl reflects on how his past experiences led him to where he is today. He says that in even coming from stressful past experiences, it is still possible to break through into success, like himself. Coming out of the COVID-tarnished years of 2020 and 2021, Earl reminds us that the best is still yet to come. After two years, this project welcomes in a new era for Earl-one of confidence and contentment. Although it has a few inconsistencies, a listen to SICK! is a great way to welcome in a triumphant and confident 2022. Every hip hop fan should check out this album.
Songs I enjoyed:
2010

Vision (feat. ZelooperZ)

Lye

Etc.
Songs I wasn't crazy about:
Credit: Earl Sweatshirt; Tan Cressida, Inc.; Warner Records
Credit: @earlmuseum on Instagram
Credit: Pitchfork