Benzema 2021-2022 Ballon d'Or Form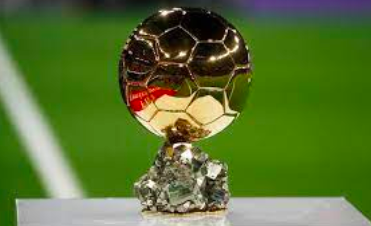 Karim Benzema, Real Madrid's starting striker has been in stellar form this season in La Liga, the Spanish soccer league. Leading Real Madrid to the top spot in La Liga after 7 games, Benzema has netted 9 goals and 7 assists and has the most goal involvements out of any player in Spain. Real Madrid has a 13 goal differential, 9 goals ahead of Real Sociedad, who are in 2nd place. After a slow and rather unimpressive performance in the Euros over the summer, Benzema has been bouncing back spectacularly. He's the current leader for the golden boot in La Liga, and scored 2 pivotal goals, one of them in the final, to secure the UEFA Nations League win for his national team, France. What's more important, however, is his leadership and facilitation outside of his goal-scoring ability. 
Benzema's presence in Real Madrid's team transcends scoring goals, as his genius also carries over to facilitating the midfield and breaking the opponents' defensive line by making pivotal runs and creative passes. He has 308 total passes, with an 85% pass accuracy. His touches on the ball are more than just shots and attacking plays, as he has an average of 52 touches per game. This is only a continuation of his stellar performance last season in La Liga. Some would even argue that he is a serious contender for the Ballon d'Or this year. The Ballon d'Or is like winning an MVP but for soccer, for those who don't know what it is. 
Throughout the 2020-2021 season, Benzema netted 23 goals and 9 assists, with 10 goals and 6 assists in the Champions League, leading Real Madrid to the semi-final where they lost to European champions, Chelsea. When asked about his Ballon D'Or ambitions on October 9th, Karim said, "I've been dreaming of winning the Ballon d'Or since I was a kid, it's a dream that all of us footballers have. It's true that the most important thing is the team, but when you help your team win, when you play well and score lots of goals, the next thing to have in mind is the Ballon d'Or, so I'm going to do everything I can and work as hard as possible to hopefully, one day, win it and achieve this dream I've had since I was a kid." He wants it, he worked for it, but will he get it?
On Monday, November 29th, when the winner is announced, we'll know.