Ed's. Ignatius. Blackout. Swarm!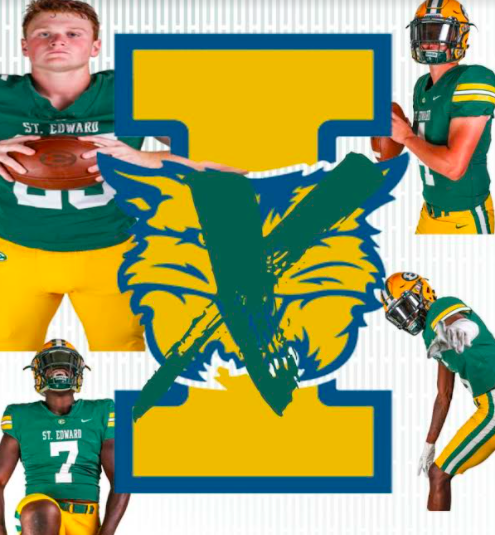 In T-minus 22 hours, the most anticipated football game of the regular season will take place for not only St. Ed's football but for the whole school when our mighty Eagles take on St. Ignatius. The game will be absolutely packed Saturday at Lakewood. The student section theme is BLACKOUT. It's time to channel your inner dark side.
The atmosphere at the game must be absolutely electric. St. Ignatius comes into this game 4-2 while St.Ed's comes in at 6-0. Ignatius just came off of a big win against Hoban while Ed's destroyed Beacon Hill from Virginia. St. Ed's is ranked second in the state behind St. Xavier and Ignatius is ranked 14th. This game should be a secured win for St. Ed's. St. Ed's crushed Mentor at the start of the year who beat Ignatius so St. Ed's appears to have the upper hand. The Mentor-Ignatius game was actually dominated statistically in the second half by Ignatius, so, as usual, it doesn't pay to take the Wildcats lightly.
It's going to be awesome again to see St. Eds in their black uniforms. As for the game, everyone knows what happened last time the black uniforms were worn so my prediction is that St. Ed's will destroy St. Ignatius and make them question if they really deserve to be ranked inside the top 15 in the state.