The Masked Singer Series Review: a 7.4/10 on the Ryan Reynolds Rides a Unicorn Scale!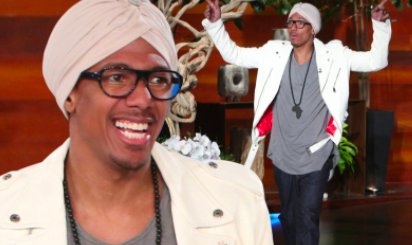 Wearing masks while singing– the new hottest trend– and also what I would do if I did karaoke while coronavirus is still happening because no one can't disprove that you don't sing like Adele. 
The Masked Singer is a show that's been around for a while now with producers recently coming out with The Masked Dancer and replacing Nick Cannon with someone who sadly doesn't wear a turban (he wore one a lot in the previous seasons). With the release of The Masked Dancer, it got me thinking: Why is this so appealing? Why has this gone on for so long? How much do they spend on costumes? And can The Russian Dolls actually be The Jackson 5? All these questions and more will be answered in this review of The Masked Singer…
What is The Masked Singer?
The Masked Singer is a singing competition where "celebrities" go on stage wearing costumes and singing to see who will win the golden mask. The rules have been changed somewhat throughout the seasons but here is the current rule set:
"Each episode, competitors will battle it out in face-off competitions, in which each will perform a song of his or her choice in their real voice. The panel and audience will then vote on each performance, with the winner of each battle safe and going through to the following week. The loser will be up for elimination."
That's the basic rule set but a few more things that you should know are:
All contestants have their face covered

You must be a celebrity

The contestants perform in front of a live audience

All contestants hide their voices with voice changers
However, this wasn't originally an American show, it actually originated in Korea! Did you seriously think that we thought of this? All the best things in America are stolen from different countries, such as fries, apple pie, chocolate, beef, hotdogs, Arnold Schwarzenegger, Ryan Reynolds, Anime. Everything great in America is from a different country!
This is a 100% legitimate video of Ryan Reynolds singing a song from Annie while wearing a unicorn costume:
https://www.youtube.com/watch?v=hiBPUpCJ7MQ 
That is what The Masked Singer is to an extent.
Who has been on The Masked Singer?
The rule on The Masked Singer is that you must be a "celebrity" and, especially considering that NINJA was on the masked singer, the bar has been set low. Many people have appeared on the masked singer ranging from influencers to rappers to extremely talented singers all the way to comedians. Just a few notable appearances on the masked singer as contestants are Wayne Brady, Drew Carey, Rob Gronkowski, and SARAH PALIN! Here is a completed list of everyone who has been on the masked singer as contestants and what they were dressed as. 
*SPOILER WARNING EXCEPT FOR SEASON 5*
Season 1
Monster -T-Pain

Peacock – Donny Osmond

Bee – Gladys Knight

Rabbit – Joey Fatone

Lion – Rumer Willis

Alien – La Toya Jackson

Raven – Ricki Lake

Unicorn – Tori Spelling

Poodle – Margret Cho

Deer – Terry Bradshaw

Pineapple – Tommy Chong

Hippo – Antonio Brown
Season 2
Fox – Wayne Brady

Rottweiler – Chris Daughtry

Flamingo – Adrienne Bailon

Leopard – Seal

Thingamajig – Victor Oladipo

Tree – Ana Gasteyer

Butterfly – Michelle Williams

Flower – Patti LaBelle

Ladybug – Kelly Osbourne

Black Widow – Raven-Symone

Penguin – Sherri Shepard

Skeleton – Paul Shaffer

Eagle – Dr. Drew Pinsky

Panda – Laila Ali

Ice Cream – Tyler "Ninja" Blevins

Egg – Johnny Weir
Season 3
Night Angel – Kandi Burrus

Turtle – Jesse McCartney

Frog – Bow Wow

Rhino – Barry Zito

Kitty – Jackie Evancho

Astronaut – Hunter Hayes

Banana – Bret Michaels

Kangaroo – Jordyn Woods

White Tiger – Rob Gronkowski

T-Rex – JoJo Siwa

Swan – Bella Thorne

Bear – Sarah Palin

Taco – Tom Bergeron

Mouse – Dionne Warwick

Elephant – Tony Hawk

Miss Monster – Chaka Khan

Llama – Drew Carey

Robot – Lil Wayne
Season 4
Sun – LeAnn Rimes

Mushroom – Aloe Blacc

Crocodile – Nick Carter

Seahorse – Tori Kelly

Jellyfish – Chloe Kim

Popcorn – Taylor Dayne

Broccoli – Paul Anka 

Serpent – Dr. Elvis Francois

Whatchamacallit – Lonzo Ball

Snow Owls – Clint Black and Lisa Harman Black

Squiggly Monster – Bob Saget

Lips – Wendy Williams 

Baby Alien – Mark Sanchez

Giraffe – Brian Austin Green

Gremlin – Mickey Rourke

Dragon – Busta Rhymes
What makes it so appealing and is it worth watching?
The thing that makes it so appealing (according to BuzzFeed):
"While The Masked Singer is designed around the guess-the-celebrity concept, the ultimate attraction with this show is the talents of the stars. And hiding the identities with the costumes and personae gets the audience to root for the quality of the dancing and singing as if celebs are 'real people' underdogs."
In my opinion, is it worth watching? Sure! If you like guessing which celebrities are behind monster and animal masks, go ahead and watch it. In all seriousness though, the masked singer is a great singing-competition-like show and it has a lot to offer. Nick Cannon was hilarious and the new host is also hilarious. Ken Jeong's guesses are hilariously stupid and even at times correct.
To answer the question of could the Russian Nesting Dolls be the Jackson 5: no.
The Masked Singer Rating:
7.4 Ryan Reynolds riding unicorns out of 10
OR
7.4 unicorns riding other unicorns out of 10 (if you don't like Ryan Reynolds)