"Be Gentle, Go Easy": SEHS Mental Health Awareness Month Begins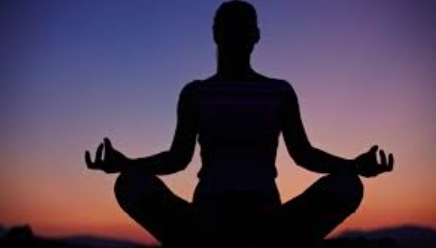 "Sometimes strength is shown through understanding that you do need a little assistance or that you are taking on too much.  There is also something to be said for perseverance in adversity."
If you haven't been paying attention to what month it is, it's February.  At St. Ed's, February is Mental Health Awareness Month!
Mental Health Awareness Month is traditionally is during the month of May, but is held during February at St. Edward because of February being "one of the more difficult months of the school year with fewer events going on, the weather being cold and gloomy, and without a lot of time off between Christmas break and Easter break." I got the opportunity to interview Mr. Wallenhorst, the Associate Dean of Student Life and Leadership, about what St. Ed's is doing for this particular month as he is in charge of the events happening this month.
Mr. Wallenhorst cited, among other things, the increased pressure of the pandemic for the increased importance of this month right now. It makes sense considering that in the US, according to the Center for Disease Control, the rates of anxiety and depression during the pandemic was FOUR TIMES as much from the span of the first half of 2019 to the second half. Undiagnosed and seasonal depression, particularly during holidays and especially Valentines Day, can cause loneliness and can be especially awful when those who may be depressed or anxious don't seek help or talk to anyone about it. 
Mr. Wallenhorst stated, "There will be stations set up in the main hallway, near the library, and in the lower level of the Kahl Center where students can write out thoughts on different topics related to anxiety, coping with stress, mental health basics, and processing emotions.  We are in the process of recording short video clips from students, faculty, and staff to discuss what they do in their daily lives to work on these things. Stress, anxiety, and pressure happen as a result of how life twists and turns.  Our response to them though, can either be a helpful and healthy one or a destructive one.  We want students to know good strategies for dealing with life's stressors." 
St. Ed's does an excellent job making support available to the student body through our Counseling Department. Students can email the Counseling Department or stop down to visit their counselor in person at any time during the school day. 
St. Eds is a Catholic school and has a strong spiritual component and, if you wish, the Holy Family Chapel at St. Edward is an open and dedicated prayer space.
Listed below are some links that may be of help to you as seek the support you need to maintain a healthy headspace.
Have a happy and healthy Mental Health Awareness Month!