Browns Leave Steelers… Pondering Cam?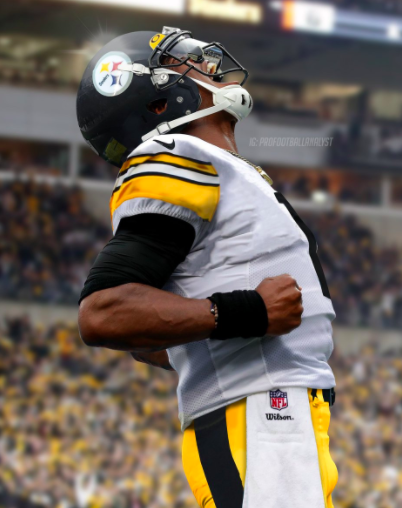 What's Next for the Pittsburgh Steelers? 
After a heartbreaking loss to the Cleveland Browns, the Pittsburgh Steelers must reevaluate their future.  Unfortunately, the Steelers do not have much salary cap space, and will actually be projected 33 million dollars over the cap space come the 2021 off season.  This may seem high, but surprisingly many other teams will be drastically over the cap space, such as the New Orleans Saints, who are projected to be 95-101 million dollars over the salary cap.  Some say the Steelers should draft a quarterback in a couple months, but others disagree with this.  One possible solution could be delaying the search of a franchise QB for at least one more year.  Steelers quarterback Ben Roethlisberger still has another year left on his contract, but even if he retires this offseason, the Steelers might be in too bad of a position to search for a quarterback.  They would be too above the salary cap to sign a free agent quarterback, and possibly have too low of a draft pick to select an elite quarterback.  With this in mind, maybe it is best to not rush things, and this is where Cam Newton enters the picture. 
Last year, Cam Newton signed a 1 year deal with the New England Patriots but only won 7 games.  Many people blamed Cam for these losses, but it is important to point out that Cam Newton had COVID-19 for a few weeks during the regular season.  He also did not have the strongest receiving core, and many players on the Patriots opted out due to the virus.  Although Newton only had 8 passing TD's, the Auburn alumni recorded 12 rushing touchdowns, which is the second most in a season for him and the most from any quarterback this season.  Because of his injury and mediocre seasons the past few years, Cam Newton's stock has plummeted.  The Patriots signed Newton to a 1 million dollar deal, which was one of the smallest deals for a starting quarterback last year.  Cam Newton would be a cheap option for the Pittsburgh Steelers, especially regarding their salary cap issues.  While Cam had one of the worst receiving cores in the league with the Patriots, he would join a lethal receiving core in Pittsburgh.  Newton has also said he is open to a backup quarterback role, so even if Big Ben didn't retire this offseason, there is still a small possibility that Cam ends up in the Steel City.  While Newton doesn't parallel Big Ben's play style, it is still promising that Mike Tomlin would do a good job with incorporating Cam Newton into the Steelers' system.  If the Steelers can win 12 games and the AFC North with a 38 year old Ben Roethlisberger, then it is very promising the 2021-2022 Steelers could be playoff contenders with a 32 year old former MVP.