Frank Ocean Song Rankings: When the Worst Song is Still Great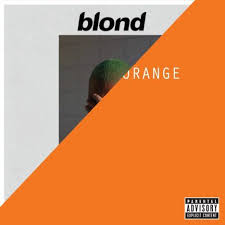 Although Frank Ocean does not have the same volume of music that artists such as Kanye West, Jay-Z, and Drake have, his track record of music puts him on the same level of modern hip-hop as the aforementioned icons of 21st-century hip-hop. His two studio albums, Channel Orange and Blond have been critically acclaimed. Channel Orange, his debut album, earned itself a grammy and a slew of album of the year awards from top-tier publications. Through this, Ocean was able to prove himself to the industry as a whole as an innovative, introspective artist who did not confine himself to one genre or style. Instead, Ocean experimented with the ideas of many different musical styles, reminding many, including myself, of the most notable innovator of our time, Kanye West. Ocean did not stop at Channel Orange, but he followed with Blond, an album which won various album of the decade awards and is ranked in the top 100 albums of all time by the Rolling Stones, a widely-recognized benchmark for musical success. He furthered his experimentation and introspectiveness in this album, creating a landscape that is far from a common hip-hop album. He weaved between guitar riffs, Beach Boys samples, and bizarre vocals with ease. The end result is an album that has no genre, an album that one can not classify by the binary classifications given to the industry by "experts." To me, it reminds me most of a psychedelic pop album mixed with a Drake-era hip-hop album, with samples from countless other genres. Unexpectedly, Ocean even emphasized acoustic and electric guitars over the popular electric beats, which only furthered the peculiar nature of this album. What really brought this album and Channel Orange together for me were the themes touched upon by Frank Ocean. He tackles complex issues such as what it means to be masculine, the effects of loss, his perceived impossibility to find love, the modern disconnected field of human interaction, and hedonism as a whole, all topics which listeners can relate to on a personal level. 
Ranking these songs proved to be an extreme challenge. Every song on here is on my personal playlist, and there is not a single I do not like. However, these choices were based on meaning, tone, and production. This is all personal opinion as well, and one can easily have any song at any place on this list.
Disclaimer: I will only review the songs of Channel Orange and Blond, and no interludes, preludes, or epilogues will be reviewed. Also Solo (Reprise) is an Andre 3000 song at its core, so that is not ranked either. 
Frank Ocean songs ranked
      1. White Ferrari
White Ferrari is peak Frank Ocean, an adventure of beautiful auto-tuned vocals, a deep meaning, and a confluence of styles and tones. He meanders through the usage of quiet singing and auto-tuned 808s and Heartbreaks-esque vocals, until the outro hits, in which Ocean lulls the listener into the fleeting moments of a relationship which had moved far too fast with his serene vocals. The light electronic synths in the background allow Ocean to put his voice on full display, and this decision allows the listener to appreciate the beauty of the harmony and story which make this Ocean's best song. This minimalism is a staple of Ocean and a reason why this song and many others resonate so much with me. Like with Kendrick Lamar, one is not distracted from the story with maximalist beats, and the story and vocals are on full display.
      2. Sweet Life
Sweet Life is a perfect song for any situation. Its chorus and piano music throughout are fun, joyous, and all-around easy to listen to. The upbeat tone of Pharrell Williams is obviously present, and if one does not listen to the lyrics, it would be a great song to simply enjoy. The chorus itself is my favorite of any Frank Ocean, with its "mangoes, peaches, and limes." However, behind the joyful facade, is a critique of the bubble that many affluent children grow up in. There, they are shielded from reality, and never get to experience what life is like for the majority of people. This intentional self-isolation hits home for many suburban listeners, and this song has helped me realize the bubble both myself and other Saint Edward students must pop.
      3. Self Control
This, to me, is by far the saddest of Frank Ocean's tracks, which is saying quite a lot. The tone he sings in throughout the entirety of the song is imbued with a feeling of sadness. The way he is trying as hard as he can to claw his way back into a past relationship, even though it failed, a feeling that many have felt. The beauty of Blond to me is the relatability of it. Anyone can become personally attached to this album due to its highly introspective nature, and Self Control is an exceptional example of this. The chorus is also one of the most heartfelt, with Ocean pleading for a space in the metaphorical bed, one in which he was just replaced. The last minute is the peak of this song to me. Ocean uses a harmony of background vocals and his own voice to finally let his lover go. He finally seems to let it go and he moves on, a piece of advice many of us need today.
      4. Ivy
The first line of Ivy is iconic in itself, "I thought that I was dreaming when you said you loved me." It is the beginning of the fast-paced, passionate relationship which ends in White Ferrari, a youthful world in which one feels like anything is possible. Once it ends, there is no coming back to this mindset, and it makes me appreciate the absolute nature of time even more than I had before, and the fact that one must enjoy their time while it lasts. The song itself is essentially an indie rock song, with Ocean's vocals and a guitar being the two prominent features. The transition from song to song and genre to genre, from hip-hop to rock, is what makes this song and Blond as a whole so revolutionary. 
      5. Thinkin Bout You
Again, Frank's minimalist style is on display in Thinkin Bout You. The opening of strings set the tone for the silky voice of Ocean which he emphasizes with only light background synths. Aside from Ocean's near-perfect voice on display, the content of this song is what sets it apart. His unreciprocated love makes the listener feel for his pain, and the way he loves this person without her feeling the same way is brutal. The fact that Ocean is able to convey his feelings and subsequent rejection while keeping his minimalist, silky-smooth delivery is a testament to what he can do as an artist.
6. Nights
7. Nikes
8. Pyramids
9. Pink and White
10. Seigfreid
11. Godspeed
12. Super Rich Kids
13. Lost
14. Solo
15. Sierra Leone
16. Pink Matter
17. Futura Free
18. Monks
19. Bad Religion
20. Pilot Jones
21. Crack Rock
22. Forrest Gump
23. Skyline To