Ceasefire in Syria Raises Hope by Rami Moussa '19
Beginning sunset, Monday, September 12, 2016, warring factions in Syria began a ceasefire, brokered by a pact between the United States and Russia on September 9, 2016. The issue was discussed over the past months, hoping to extend humanitarian services to crumbling cities such as Aleppo. Should the ceasefire withstand a week, the United States and Russia have decided to plan a military operation targeting al Qaeda and Al-Nusra associate, Jabat Fateh Al-Sham, and ISIS affiliations.
Per the accord, the opposition and dictator Bashar al-Assad's troops are to cease violence. Meanwhile, anti-terrorism operations such as those against Al-Sham continue. Tensions have risen as both sides are suspicious of consequences and the actions of the opposing faction. In the wake of this tension, civilians prepare their homes and humanitarian corporations make their way to previously unreachable cities. Cities such as Aleppo, which have besieged are given time to restock as trucks come in from around the region. An extension was agreed upon of 48 hours as of September 14, 2016. Both Syrian civilians and surrounding survivors are given a small break from the relentless death and cruelty of the civil war.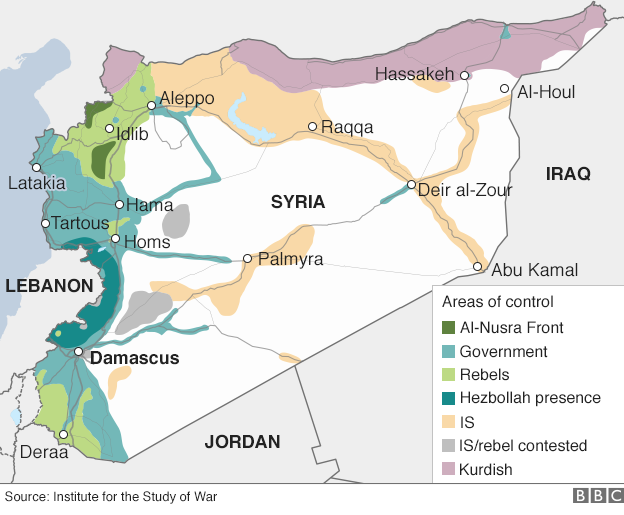 http://www.bbc.com/news/world-middle-east-37346656