NFL Week 2 Fantasy Football Insider by Danny Moran '18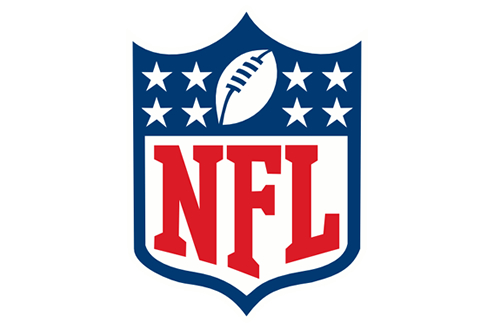 Week One Review: Leading into the 2016 NFL seasons a lot is expected from certain teams and players, especially those who you have chosen to be on your ESPN Fantasy Football Team. The first week has recently passed and most of the top 100 preseason ranked players held their own, but others didn't.
QB: Cam Newton is predicted to be the best player of 2016 yet didn't hold up to his week one expectations when he had the tenth best performance of quarterbacks. Instead it was the injury-prone Andrew Luck who went off for 385 yards and 4 touchdowns, earning 35 fantasy points,  in his nail-biting loss of 37-35 versus the Detroit Lions. Luck suffered injuries during the 2015 season, yet still managed to play 7 games throwing 12 interceptions. Drew Brees also had a day in his high scoring loss versus the raiders who won 35-34. He threw for 423 yards with 4 touchdowns earning 30 fantasy points. Luck finished 18  fantasy points above his projected amount, and Brees 13.
RB: DeAngelo Williams stunned fantasy managers when he went off for 28 points as a backup to Le'veon Bell, even though completely capable of doing so as seen from the 2015 season. He finished with 143 yards and two rushing touchdowns. Todd Gurley also stunned managers with a whopping four points with only 47 yards from 17 rushing attempts. The Rams were stunned with a 28-0 loss given by the 49ers who had a 5-11 record in 2015. Spencer Ware also filled his backup running back shoes with 25 fantasy points and  surprising 129 receiving yards.
WR: Antonio brown held his own in a Monday night matchup versus the Redskins which resulted in a 38-16 victory. He was projected first in wide receiver rankings and finished second  with 24 fantasy points from his 124 receiving yards and an addition of two touchdowns. However, finishing in front of the stud from Pittsburgh was the 5'10" receiver out of New Orleans: Brandin Cooks. He was granted 27 fantasy points due to his 143 yard receiving game and two touchdowns. In addition to his stellar start was a new New Orleans Saints record for longest receiving touchdown of 98 yards. Many receivers had high scoring the first week including New Orleans' Willie Snead (23pts), Eagles' Jordan Matthews (17pts), Cardinals' Larry Fitzgerald (20pts), Ravens new Mike Wallace (16pts), Falcons new Mohammaed Sanu (16pts), and Houston rookie Will Fuller (16pts). With all this success, Dez Bryant was no where to be seen in week one thanks to Rookie Quarterback Dak Prescott. Dez was projected sixth best wide receiver week one and came out with zero points.
Week Two Preview: Week two will provide watchers and fans with more inner-division match ups including The Browns and Ravens, Bills and Jets, Rams and Seahawks, and more.
ESPN Projections: (Key: Name | Points)
| | | | | | |
| --- | --- | --- | --- | --- | --- |
| Top 10 Qbs | Top 10 Rbs | Top 10 Wrs | Top 10 Tes | Top 10 Ks | Top 10 D/st |
| 1. Newton 21.6 | 1. Johnson 13.5 | 1. Beckham 14.2 | 1. Gronk 9 | 1. Brown 9.5 | 1. Car 10.7 |
| 2. Manning 18.7 | 2. Langford 12.3 | 2. Brown 13.9 | 2. Reed 8.5 | 2. Gostkowski 8.9 | 2. Sea 9.9 |
| 3. Brees 18 | 3. Peterson 12.2 | 3. Jones 12.3 | 3. Olsen 8.4 | 3. Gano 8.8 | 3. Bal 8.3 |
| 4. Cousins 17.9 | 4. McCoy 12.1 | 4. Robinson 11.6 | 4. Gates 7.6 | 4. Prater 8.7 | 4. NYJ 7.5 |
| 5. Wilson 17.7 | 5. Williams 11.9 | 5. Green 11.6 | 5. Barnidge 7.3 | 5. Walsh 8.7 | 5.  Ari 7.3 |
| 6. Rodgers 17.5 | 6. Forte 11.8 | 6. Hopkins 11 | 6. Walker 7.2 | 6. Catanzaro 8.6 | 6. Ne 7.1 |
| 7. Palmer 16.9 | 7. Anderson 11.7 | 7. Nelson 11 | 7. Thomas 6.6 | 7. Tucker 8.6 | 7. SD 7.1 |
| 8. Stafford 16.9 | 8. Murray 11.6 | 8. Bryant 10 | 8. Kelce 6.5 | 8. Hauschka 8.5 | 8. Den 6.9 |
| 9. Rivers 16.7 | 9. Ingram 11.5 | 9. Marshall 9.9 | 9. Fleener 6.4 | 9. McManus 8.3 | 9. Ind 6.8 |
| 10. Garoppolo 16.7 | 10. Miller 10.9 | 10. Cooper 9.9 | 10. Ebron 5.8 | 10. Boswell 8.2 | 10. Chi 6.7 |
Who I like:
Stafford showed evidence of using his resources this past Sunday when throwing two of his three touchdowns to a youthful running back staff. Matthew Stafford will continue to roll over competition in their matchup against the 0-1 Tennessee Titans.
Ezekiel Elliott had a good first week showing as a rookie and will provide a perfect fit in Dallas with their outstanding offensive line, similar to his offensive line at Ohio State. The Cowboys will take on Washington in week two who could not stop the veteran DeAngelo Williams, imagine the trouble they will have with an elusive, strong rookie back. The Cowboys will give Elliott a better opportunity because of the fact that their passing game will struggle without their usual quarterback.
Allen Robinson had few passes thrown to him against the Packers in week one resulting in an undercut to his projections. This was a result of the fact that he was named number one on the Jacksonville depth chart as well as his breakout season last year. This week will be his comeback week as the passes will be more spread out between Hurns, Thomas, and Robinson.
Who I don't like:
Wallace had a great start to the season with 16 fantasy points stunning owners. Bold to say with his matchup against the struggling browns defense, but an impressive first game from Joe Haden and his coverage will continue against his matchup with Mike Wallace.
Hyde had a tremendous first week against the highly anticipated defense of the Los Angeles Rams. He rushed for two touchdowns and came out with 20 points, however, he plays the highly ranked defense of the Carolina Panthers. I can't see Hyde's lack of elusiveness getting through Thomas Davis and Luke Kuechly if he makes it past their defensive line.
Jameis Winston had a fantastic first week to start his second season as an NFL starting quarterback. He lead his team to victory over the Atlanta Falcons 31-24 with 281 yards and four touchdowns. Sounds promising, however, the Cardinals secondary defense will close off some of the frequent options Winston will have including Mike Evans, causing him to struggle in week 2.
Free Agent Sleepers:
Dontrelle Inman could be a nice addition in the flex for this upcoming week (or the rest of the season) due to the fact that the number on target, Keenan Allen, has the possibility of sitting out for a period of the season.
Austin Seferian-Jenkins would be a solid, consistent choice as your tight end. Jameis Winston has Mike Evans and Vincent Jackson as his two main targets at wide receiver. Mike Evans should be running the show but because Jackson is becoming Older, Jenkins could be a valuable piece to this equation.
Injury Report: Keenan Allen was carted off the field with a knee injury on Sunday scaring the Chargers due to the fact that he was their number one receiver for this upcoming season. Josh McCown was named the Browns new starting QB after RGIII announced his shoulder injuries could result in missing 8 weeks of this season. Russell Wilson was scared with an ankle injury this past game but is expected to be full speed for the Seahawks upcoming game. Falcons are also terrified at the fact that their number one and two receivers could be sitting next game both by tweaking their ankles. Even though Julio Jones is expected to play next week, there was heavy limping from new receiver Mohamed Sanu.