After a miserable season for the AFC South in which they were as bad as the NFC (L)East, there were major upgrades by every team in the division that creates optimism for football fans this season who are eager to see what these teams can do. Here are my predictions for the AFC South.
4. Tennessee Titans (6-10) Mariota is rising. After a brutal season for the Titans last season there were few bright spots, however the biggest one came at the biggest position. Marcus Mariota showed major promise last year and looks to make sure he will not have a sophomore slump this season for the Titans. Because of a relatively hard schedule and a decent offense and a below average defense, Mariota will take this rebuilding team to a 6-10 record that will not be as bad as you think.
3. Indianapolis Colts (8-8) Luck needs help. Andrew Luck is one of the most talented quarterbacks in the NFL. T.Y Hilton, Dwayne Allen and Donte Moncrief are pretty good targets, however that's about all they have. The colts have a below average defense, an abominable offensive line, and a coach who is a very nice man but a man who hasn't gotten the job done. Take these things into consideration along with a relatively tough schedule and it doesn't look too great for Indy. For many years in Indy Peyton Manning was great in the regular season on teams with decent talent around him that never stepped up in the playoffs when he struggled. This is the same situation with Andrew Luck and because of those reasons along with an owner in Jim Irsay who doesn't get along with GM Ryan Grigson, the Colts will not "bounce back" this season.
2. Houston Texans (9-7) Watt isn't enough. The Houston Texans are a very well run and coached organization that made some big splashes in the offseason. They are a team to pay attention to and they have a chance at a possible playoff berth depending on how the AFC playoff picture pans out. Brock Osweiler is overpaid and mediocre but he is an upgrade over Brian Hoyer and he is younger. Lamar Miller is an upgrade from Arian Foster as well and the defense led by JJ Watt is above average but with JJ and Jadeveon Clowney's health in question, this season will be above average but nothing special for the Texans.
1. Jacksonville Jaguars (10-6) Welcome back, Jags. Blake Bortles is getting better. A lot better. T.J Yeldon had a good year last year and Allen Hurns, Allen Robinson, and Julius Thomas were great targets for Blake Bortles last year. Blake has a nice arm with good mobility and the offensive line has gotten better over the years. All these things combined have created optimism for Jacksonville for the future, but we haven't even gotten to the defense. This defense includes Dante Fowler Jr, Malik Jackson, Telvin Smith, Paul Posluszny, Myles Jack, Jalen Ramsey, Prince Amukamara, Teshaun Gipson, and Johnathan Cyprien. That defense is borderline top 10 this season. This team is well run, the rebuild has been awesome, and they're coached by Gus Bradley who has gotten the Jags to an improved record every single season. Because of all these things and a relatively easier schedule, the Jags will win this division.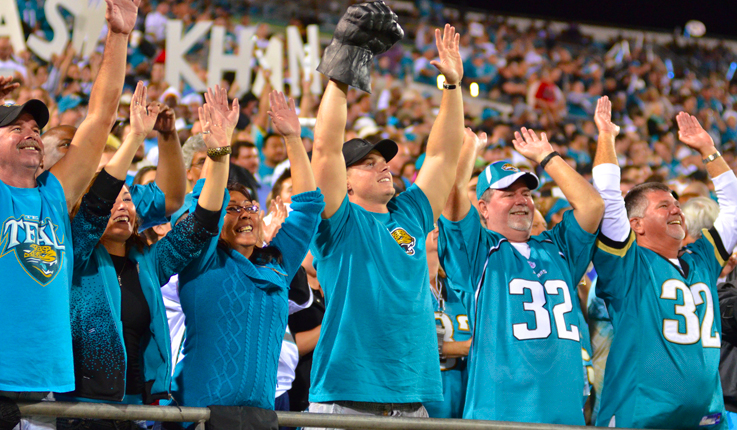 http://www.jaguars.com/news/article-JaguarsNews/Fan-Forum-about-direct-answers/6cb892b3-52a3-49b1-8a97-c391c8cb2593