College Football WEEK ONE RECAP by Max DiGiacomo '18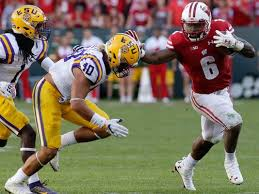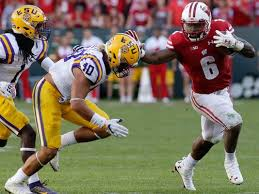 The first week of college football is in the books. It was expected to provide some fireworks, and did so magnificently. Teams have already began to set themselves apart among the nation's best.
It all started on Thursday night in a matchup between #9 Tennessee and Appalachian State. Nobody was expecting the Mountaineers to be in that game, they were only known for their 2007 upset of Michigan. Thursday's game had the looks of another upset, and the Mountaineers were in it in the fourth quarter with the game tied 13-13. Appalachian State drove down the field to the Tennessee 30. They reached into field goal range but did a horrible job of managing the clock, and ran out of time. Tennessee stole the game in overtime and came out on top. Tennessee's ranking will likely drop in week 2 and will face a tough Virginia Tech team. They will have to put on a show to prove they are among the best in the SEC.
In the saturday night primetime game, Alabama showed the nation why they have retained their #1 ranking, crushing #20 USC, 52-6. Alabama dominated on both sides of the ball and found themselves their next quarterback. Their dominance is nothing new, and they will continue to be an elite team for years to come under Nick Saban. The game was especially sweet for Lane Kiffin, the former USC head coach who was fired from his job.
The #3 Oklahoma Sooners squared off against the #15 Houston Cougars as 12 point favorites. The teams were neck and neck going into halftime, until Houston was able to set itself apart. Their offense took over in the second half with quarterback Greg Ward Jr. at the helm, and Houston was able to win 33-23. Houston does not face a particularly challenging schedule, and will have to go undefeated to make the playoff. Oklahoma will get its shot at redemption in week 3 against Ohio State.
The most shocking game of Saturday was #5 LSU against unranked Wisconsin. Wisconsin rallied behind its home crowd to a 16-13 victory. LSU's offense was shaky at best with Brandon Harris playing quarterback. Leonard Fournette looked good with 138 yards, but the tigers needed his big play ability to come out on top in the end. Fournette exited late in the 4th quarter with an injury.
#10 Notre Dame entered sunday's matchup with Texas having much uncertainty. What did they leave with after Sunday's game? Uncertainty. Notre Dame's defense was nothing like what its been in the past, as the Irish gave up 50 points in an overtime loss. What Notre Dame did find was a quarterback. Deshone Kizer set himself apart from Malik Zaire totaling 5 touchdowns and zero interceptions. The Irish were 3 point favorites heading into the game, and will have plenty of opportunities throughout the season to prove they can shine on the big stage.
The Monday night matchup between #4 Florida State and #11 Ole Miss had the makings of a blowout in the 1st half. Ole Miss was dominating on both sides of the ball, up 28-13 going into the half. Florida State came out in the 2nd having finding a spark from its freshman quarterback Deondre Francois, and put up 23 points in the 3rd quarter. Florida State never looked back from there, and won 45-34.