St. Edward Students Launch New Film Website by Dylan Zsigray '18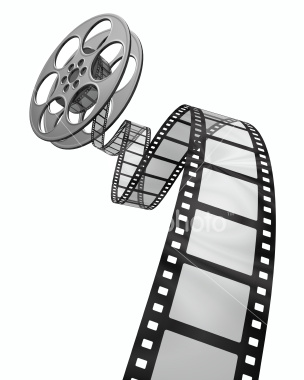 Behind the Slate Provides a New Platform for Students Interested in Film
Note: Part of the content of this article has been taken from the Behind the Slate website.
This summer, St. Edward juniors Joe Rigutto '18 and Dylan Zsigray '18 created and launched a new website, titled Behind the Slate.  Rigutto and Zsigray, who will both be IB Film-HL students in the upcoming school year, originally wanted to have a platform to review current movies in theaters and classics of the past.  As the concept for the website expanded, it became apparent that numerous students at St. Edward and in other Cleveland-area schools enjoy analyzing films in particularly unique manners, especially when connections are made between films and society and culture.  Both Rigutto and Zsigray realized that a platform was needed in order to give students the ability to express their opinions and thoughts.
The name for the website spawned from a tool used in filmmaking that is an absolute necessity, but perhaps not as widely known. A slate, also known as a clapperboard, is put in front of the camera before a scene or a take that denotes to the editor what is being filmed.  What happens behind the slate includes the actual scene taking place, along with all the pre and post production needed to deliver films to the consumer.  When both of these thoughts were brought together, the name for the project was born: Behind the Slate.
In cooperation with other students and teachers, Behind the Slate strives to become an exemplary platform for students, where they have the opportunity to analyze, critique, and provide thoughts towards movies and filmmaking in general. Along with this, Behind the Slate will include articles about filmmaking techniques, the current Hollywood culture, and other unique aspects of film.  Those involved with the project hope that all fans of film will enjoy reading new and different perspectives on films, in an effort to deepen one's appreciation for what film has to offer in society.
Anyone who is interested in being a contributor to Behind the Slate is completely open to do so.  Writings can range from reviewing movies in theaters (or of the past), along with providing testimony on certain aspects of the film world.  Stories can be submitted to [email protected] or [email protected] for editing before publication on the website.  To find out more, please visit the website: filmfanatics.wix.com/behindtheslate and follow Behind the Slate on Twitter at @BehindtheSlate_.