Eagles Travel Abroad by Dylan Zsigray '18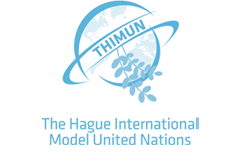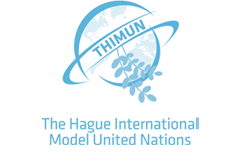 The second semester of the 2015-2016 school year will be a bustling time in the St. Edward community. This year, there are three major international trips that students will be going on.  Two of the international travel opportunities revolve around Model United Nations conferences. These are events held by schools that accompany delegates in an effort to provide them with a realistic United Nations experience. The last international travel opportunity is the beginning of a foreign exchange program with two Australian schools.
Model United Nations Trip to The Hague in the Netherlands:
Beginning January 23 and lasting to the end of the month, a select group of students participating in the Model United Nations program will travel to The Netherlands.  While in The Netherlands, they will attend the THIMUN Conference, which stands for The Hague International Model United Nations Conference.  This conference is considered one of the top conferences in the world and accompanies over 3,500 delegates yearly.  The conference itself runs five days, but the remaining time in The Netherlands will be devoted to sightseeing and exploring the country's culture.  
Model United Nations Trip to Haileybury and Imperial Service College:
On February 17, a group of Model United Nations delegates from St. Edward will fly to England to attend 2016 Haileybury Model United Nations Conference (HMUN).  The Haileybury conference is one of the most well-known conferences in the world and has over 900 students that attend yearly. Just like the THIMUN conference, participating students will attend the conference, which spans three days, and then spend the rest of the time sightseeing, with an emphasis on major historical sights in London.  
2016 Australian Student Exchange Program:
The Australian Student Exchange Program is an exciting new program that has been introduced to the St. Edward student body this year. Beginning in March and lasting to the end of April, two separate groups of students will travel to different schools in Australia. The first group, which departs in March, will be attending classes at Camberwell Grammar School, which is located in Melbourne.  The second group, which leaves the US in April, will be attending classes at Reddam House in Sydney.
Each group will stay in Australia for one month.  During that time, each student will stay with a host family and will attend classes at their host family's school.  After completing their immersion in the educational environment, each group will travel to major tourist sites throughout Australia to conclude their trip.  What makes this program unique is that starting this fall, students from the same schools that St. Edward students attend while in Australia will travel to the US and attend classes at St. Edward High School. They will also stay with the same students that they already know.