The Follow Through: Cleveland Cavs Update by Logan Leduc '17
Now that the Cavs preseason has concluded, it's important to know who stood out, head and shoulders, above the rest. The Cavaliers finished the preseason with a thrilling win over the Mavericks that showed the defensive potential of the Cavs and the always deadly 3 point shooting. In the end, the record was an eyesore at 1-6 but one must keep in mind that the players playing in those games were guys trying to make the squad.
Many impressed. The games were well fought and 3, maybe 4 stood out as the player to take that 15th and final roster spot that now stands vacant. Jared Cunningham, Quinn Cook, Austin Daye, and even Jack Cooley, in some stretches, all looked good.
The man likely to take the spot though is Jared Cunningham for his tenacious defense, crazy ability to draw fouls, freakish athleticism, and a very solid 3 point shot.
BREAKING NEWS: Cavaliers officially re-sign Tristan Thompson to a five year/eighty-two million dollar contract. Contract can be finalized as early as
tomorrow
.  Though the financial price is a bit much for Tristan's overall skill set, you can't put a price on team chemistry.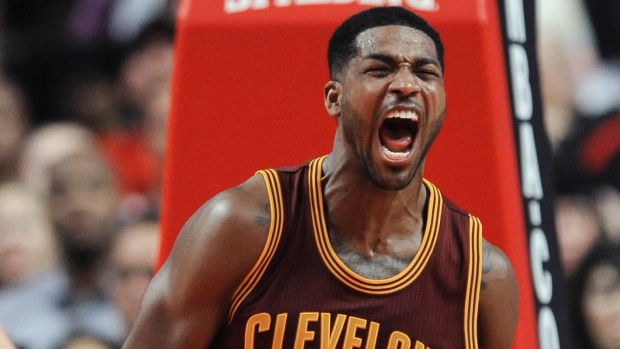 (photo credit: www.the4pointplay.com)