Eagle Golfers Look to Build Upon Past Success by Nick Kinzel '16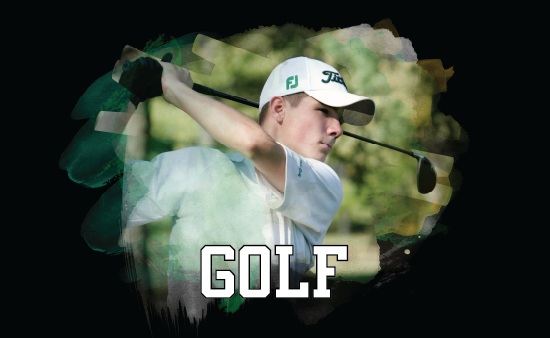 In recent years, the St. Edward golf program has arguably been as successful as ever in the history of the program. With 3 straight appearances to the state tournament, including a ninth place finish in 2014, the expectations this year are high for the Eagle golfers and new varsity head coach, Josh Nugent. Coach Nugent,  a staple in the Math department and Basketball program at St. Ed's for ten years, comments on the need to meet and exceed the expectations, stating, "We want to compete every day and keep showing progress. When we talk about competing, we're talking about approaching each day with the mindset that we are going to focus on every shot we hit and every putt we roll."
Coach Nugent replaces ten year head coach Bill Menz, who was known for his unique coaching style and emphasis on short game. With this being said, Nugent does not plan to reconstruct the program by any means, but has certainly brought some new ideas to the team. For instance, this year's golfers have focused heavily on improving the mental side of their games through the practice of new visualization techniques and journaling after matches. Another focus for this year's team is to prepare for pressure situations it could potentially face late in the season by implementing highly competitive games in practice.
The team itself is led by 4 year letter-winner and senior Danny Zahn. Alongside Zahn are juniors Danny Soucie, Luke Seelie, and Jason Kopco, and sophomore Ben Gleichauf. Zahn says of being the only senior leader on the team, "Golf is an individual sport, so on a tough day all I can offer my team are low scores and positive support."  The Eagles look to prepare for a long tournament run as they finish this year with a handful of matches, highlighted by the Gilmour Invitational and a rematch with Rocky River.