What Are You Doing Nov. 3rd? SEHS Attempts to Recycle Advertisement Technique but Not Paper
Anthony Raffin '17
It's amusing that after the initial craze of the "21 Cans" locker posters from last year that the school would ever pull an advertising campaign like that again.
So it was a surprising sight that the lockers early this morning were lined with posters printed with the new slogan, "What Are You Doing Nov. 3?" The first thought that ran through my own mind and the minds of many other students was, they did it again?
For freshmen, or those of you who don't recall, the "21 Cans" food drive poster disaster from last year left similar 6''x 6'' posters with the slogan "21 Cans" abandoned all over St. Edward High School; littered on the stairs, walls, and unfortunate lockers where they were placed in masses. Most of the posters were thrown out after the food drive and select few were left hanging up until the end of school in June, serving as a reminder to the wastefulness of the campaign.
Surely enough as the students filled the hallways this morning; almost instinctively, posters were ripped off one's respected locker and placed onto that of a random student who had not yet arrived at school. Most of the jokesters came from different hallways to place their own poster upon this unlucky student's locker or in a variety of creative places including on clocks, above stairwells, and other hard to reach locations. Students later discovered from a PA announcement during homeroom that these signs were referencing the possible free day that will be awarded if students reach the goal for the Triple-A raffle.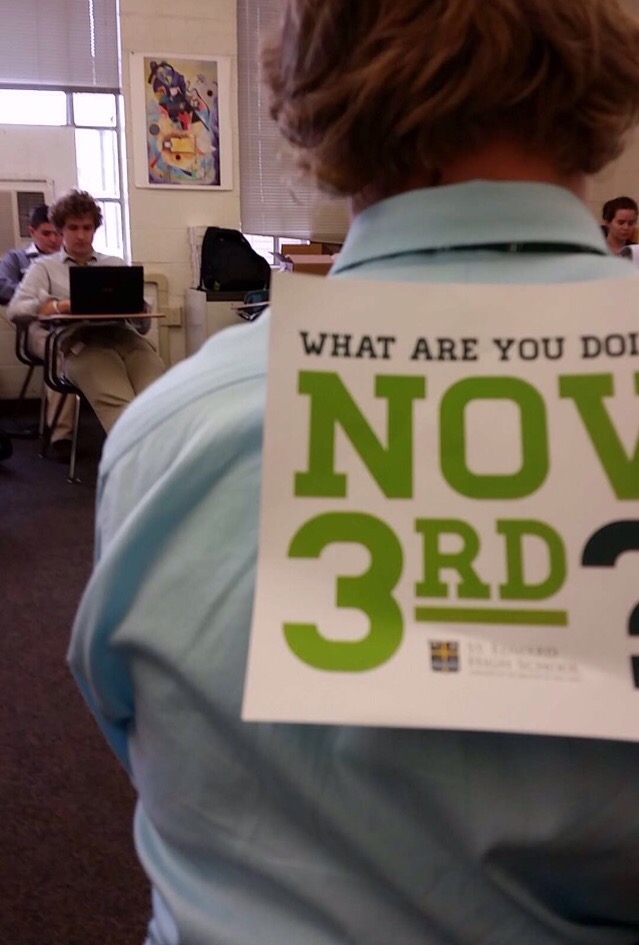 In the hallway before class I asked a few students how they felt about the school's aggressive advertising campaign by using the posters?
"I completely ignored it, I didn't care," said one student (who remains anonymous) as he walked by throwing his poster in the trash. "The amount of posters there were did a good job of advertising, but ultimately are an annoyance."
Another student arrived at his locker to find it already stripped of a poster, as was the same for many other students who arrived closer to the 8:00 bell.
However, some students saw the intended message in this campaign. When asked how he felt about the poster Sophmore Justin Slaght said, "I like them, because they give us [the teachers and students] motivation." I personally am still not sure how over 900 identical posters provide motivation as much as they provide frustration and confusion to those who see them between every period.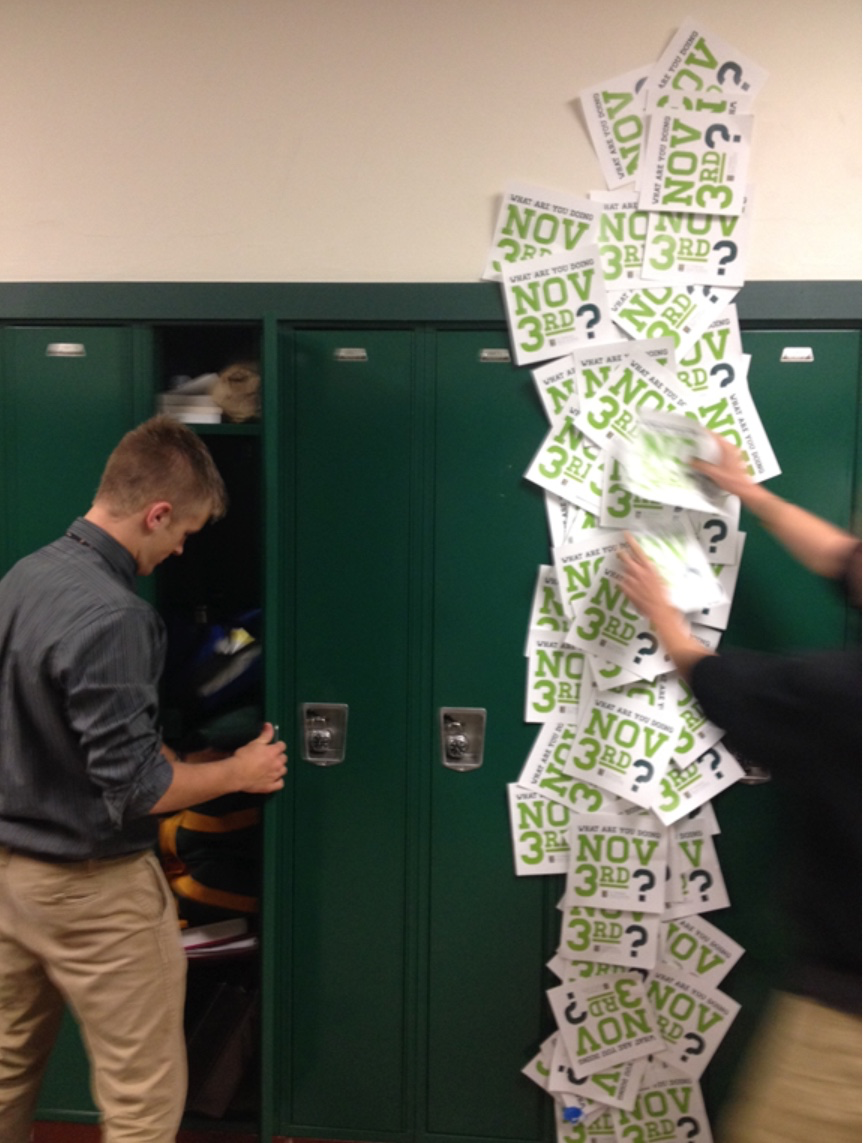 Even though this advertising project was done with good intentions, the posters all end up in the trash (or recycle bins), forgotten on the wall for the rest of the year, or stamped all over some unlucky student's locker within 12 hours of them being posted.
While this was amusing and successful last year (SEHS collected well over 20,000 food items and over half the student body shaved their heads) partially due to the fact that both times were for a cause that affected organizations outside of SEHS with the 21 Cans campaign and the Shear the Beard campaign, posting these on every locker in the school is becoming old and tiring for students and staff that clean up the mess. Hopefully, next year SEHS will reconsider using this semi-ineffective and wasteful method of advertising.