Cleveland Cavaliers Expected to Have a Great Season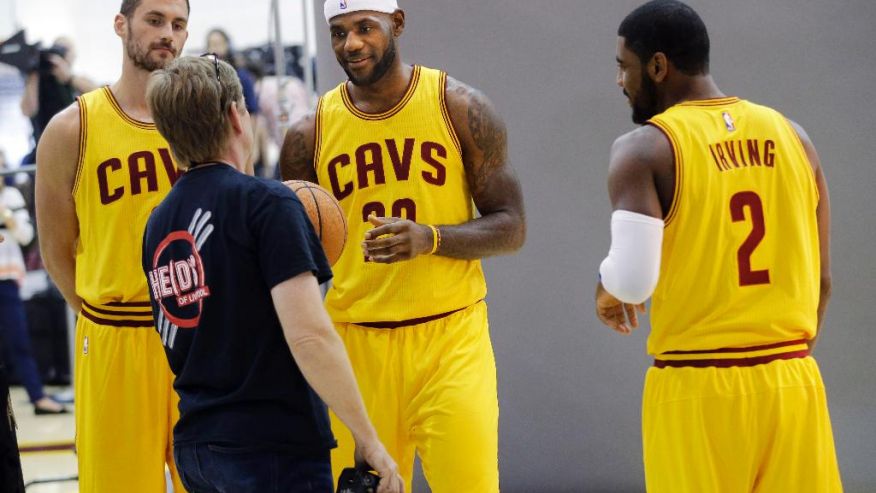 Logan Wiggenhorn '18
The Cleveland Cavaliers have had a huge off-season.  First and most prevalent, the Cavs have signed what many proclaim to be the best basketball player ever, LeBron James. The King signed a 2 year 42.1 million dollar contract. There is really nothing to worry about though, the reason he signed for only two years is because of a NBA T.V. contract, which is expected to make the max contract even bigger. In LeBron's letter to Sports Illustrated, titled "Coming Home." he said he is staying until he retires. But enough on Lebron the Cavs still made some more moves. The Cavs also drafted Andrew Wiggins, with the #1 pick in the draft. But his reign in Cleveland was cut short. The Cavs traded Wiggins, Anthony Bennett (last years #1 pick) to the Timberwolves while, the 76ers got Alexy Shved, Luc Richard Mbah a Moute, and a 2015 first round draft pick. The Cavs also got two sharpshooters, and former teammates of Lebron in Miami, Mike Miller, and James Jones. Finally the Cavs signed Shawn Merion, a defensive star. The Cavs will be a title contender with "Big 3" of Kyrie Irving, LeBron James, and Kevin Love. If they do win the NBA Finals this will end the "Cleveland Curse" of 50 years. Every Cleveland fan can only hope.