Meet Kenny "Trill"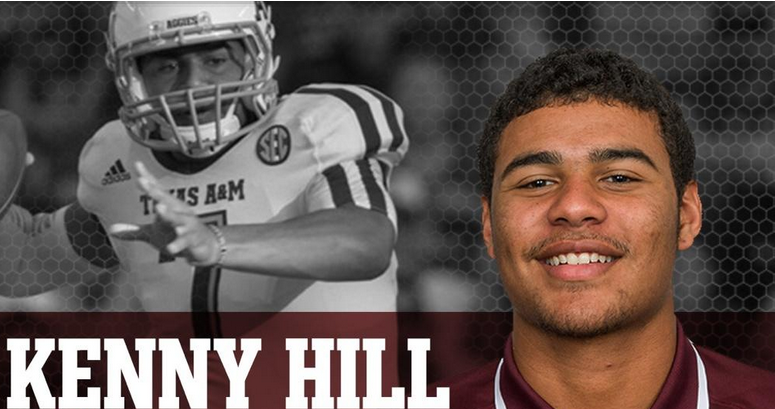 Sean Powers '15
Meet the starting quarterback for the Texas A&M Aggies and his name is not Johnny Manziel. Kenny Hill, a Sophomore from Southlake, Texas, is taking the college football nation by storm. For someone that has to replace a former Heisman quarterback, Hill seems to be taking the pressure just fine.  One thing fans should not do is mistake Kenny Hill's nickname. No it is not Kenny Football, instead he prefers Kenny Trill (One of the better ones to come out of college football in the past few years).
As a quarterback he is putting up numbers that puts him into the Heisman Trophy conversation. In Hill's first game he threw for 511 yards and 3 touchdowns breaking Johnny Manziel's passing yards record in a single game. On top of that, Hill broke this record on the road at South Carolina making his performance even more impressive. In two games he has a combined 794 total passing yards and 7 touchdowns and there are no signs that he is going to slow down anytime soon.
Sure Hill has some major tests in front of him against Alabama, Auburn, and LSU, but if anyone can make it through the bulk of the SEC schedule unscathed it is going to be Texas A&M led by Kenny Trill. While Johnny Football will still be remembered for all that he did in college that led to a Heisman Trophy, Kenny Hill will soon become another household name who we might just be watching play all the way into early January.